After the literal garbage fire that was the Galaxy Note 7, Samsung's upcoming flagship phablet needs to be more than just a big Galaxy S8 with a stylus. So before Samsung officially unveils the Galaxy Note 8 on August 23, we're going to run through all the rumours and speculation to see if the Note 8 even has a chance of delivering on all the hype.
Image: Samsung
Name
Now, you and I might decide to rebrand after spontaneously combusting batteries caused Samsung to recall millions of phones, but the South Korean electronics giant is undeterred and sticking with the Galaxy Note name. In an interview with CNET, Samsung's chief of mobile D.J. Koh said "I will bring back a better, safer and very innovative Note 8." This one is confirmed.
Design
When it rains etc. pic.twitter.com/D0lFR5Wn1B

— Evan Blass (@evleaks) August 1, 2017
The latest render from noted tech sleuth Evan Blass (@evleaks) has given us, by far, the clearest picture of what the Galaxy Note 8 will look like. Similar to the Galaxy S8, the Note 8 render sports almost non-existent bezels on the left and right, with room up top for what looks like for a row of cameras and sensors that is balanced out by a similarly-sized bezel down on the bottom.
Around back, the biggest change for the Note 8 is a dual rear camera setup that — if it's the same one that Samsung itself teased earlier this week — will have a 3x optical zoom, among other features. This change would be pretty significant for a number of reasons.
First, the Note 8 would be Samsung's first phone with a dual rear camera module, which finally brings Samsung up to speed with companies including Apple, LG, and Huawei, all of which have been putting dual cams on phones for years.
Image: Samsung
Second, the Note 8's 3x optical zoom would give it a longer reach than not only the iPhone 7 Plus, but pretty much every other dual-cam smartphone, including the Huawei P10, OnePlus 5 and the Asus Zenfone Zoom 3, which all top out around 2x.

Image: Samsung
Third, Samsung also showed some other advantages of the Note 8's possible dual camera system, such as Super Night Shot Mode, which could allow for even better low-light photography; perspective shift, which could let people adjust the angle of objects in a picture; and true depth-sensing technology, instead of the simulated depth-of-field effects you get on the Galaxy S8.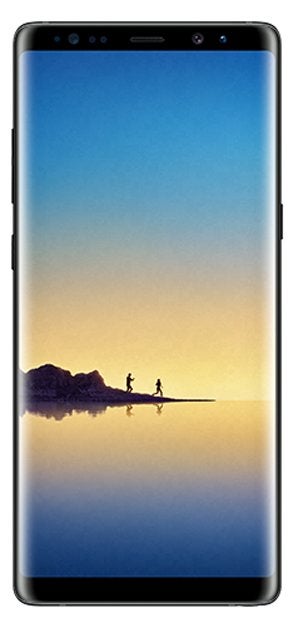 Image: Evan Blass
While none of these features or the dual rear cameras are fully confirmed, Samsung has not made any attempts to hide that it's been working on dual camera technology for quite some time, which makes these rumours seem highly plausible.
Another thing the render shows is a rear-mounted fingerprint sensor. This would seem to indicate that Samsung still hasn't perfected the tech to build fingerprint recognition into the display itself, something the company had hoped, and failed, to do on the Galaxy S8.
Overall, the Note 8 looks a little more boxy than the Galaxy S8, although it still features a screen with rounded corners and tapered edges that curve gently around the side of the phone.
As for the stylus, the S pen in the render looks almost identical to the one that shipped with the Galaxy Note 7, and as such, we're expecting the Galaxy Note 8 to have a little slot for stowing the stylus away when not in use.
The render shows the Note 8 in both black and gold, which seems like probable colour options, though we're expecting to see something in silver or grey at launch too. Traditionally, Samsung also has a signature colour that debuts alongside a new Galaxy Note. Last year is was coral blue, but there hasn't been much rumoured about what that colour may be for the Note 8.
Specs
Most musings peg the Note 8 with premium, but not hard to predict specs that include a Qualcomm Snapdragon 835 CPU, 6GB of RAM, 64GB of base storage and a microSD card slot.
As for the screen itself, most rumours mention a 15cm 2960 x 1440 WQHD+ AMOLED display with the same 18.5:9 aspect ratio you get on the S8 and S8+. As on the Galaxy S8 and Note 7 (before it got recalled), the Note 8 should also feature IP-68 water-resistance, iris and face recognition, and an all-important headphone jack.
Earlier in July, Samsung also unveiled its new Exynos 8895 processor, which means there's an outside chance that the Note 8 won't feature a Snapdragon 835 chip at all. However, that seems unlikely, since the last Samsung flagship phone without a Qualcomm chip was the Galaxy S6. What's more likely is that the US version of the Note 8 will use the Snapdragon 835, while select Note 8 models in Europe and Asia will feature the Exynos 8895.
Price
This one is still largely unknown, but with the Galaxy S8 having increased in price by $US100 ($126) when compared to previous Galaxy S phones, we wouldn't be surprised to see a similar bump for the Galaxy Note 8. That could push the Note 8 into the $US900 ($1,132) range, with some sites citing rumours that the base Note 8 could start at over $US1,000 ($1,258), although the latter seems like a stretch.
Launch date and availability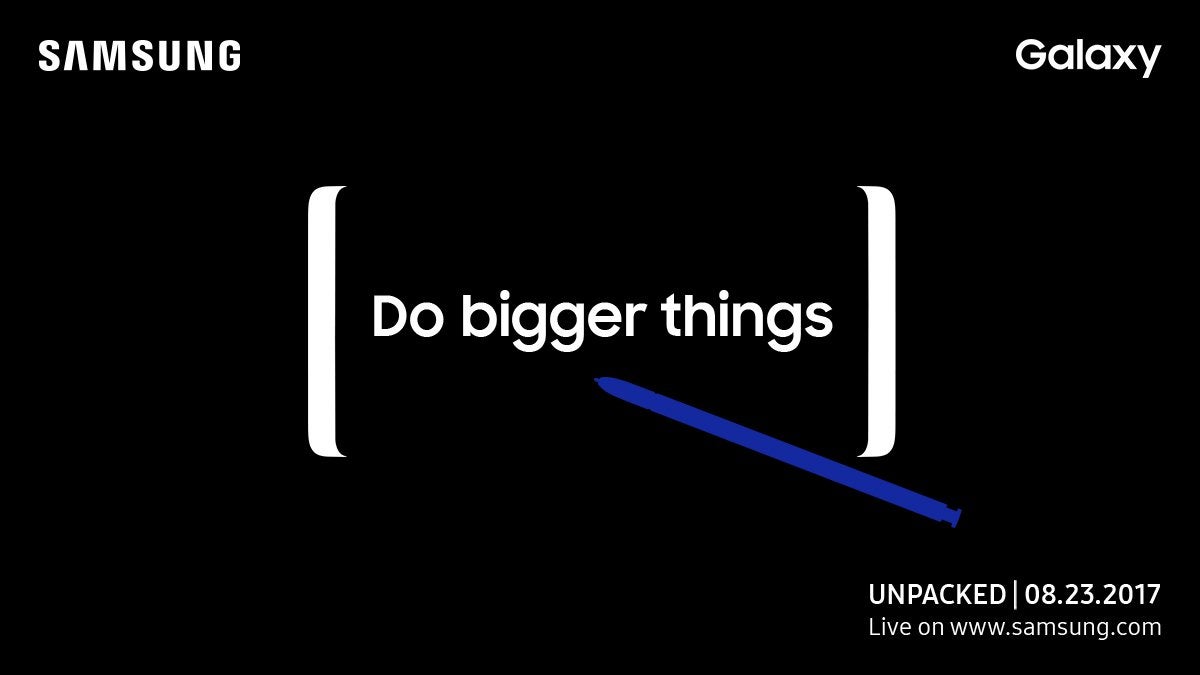 Image: Samsung
Samsung has already scheduled a big event for August 23, where we expect the company to officially launch the Galaxy Note 8. Based on leaked documents from Samsung found by BGR, we expect pre-orders to start two days later on August 25.
As for an official shipping date, a Samsung spokesperson told CNN that the Note 8 will go on sale in September or October, with our guess that it ends up being in late September rather than October.