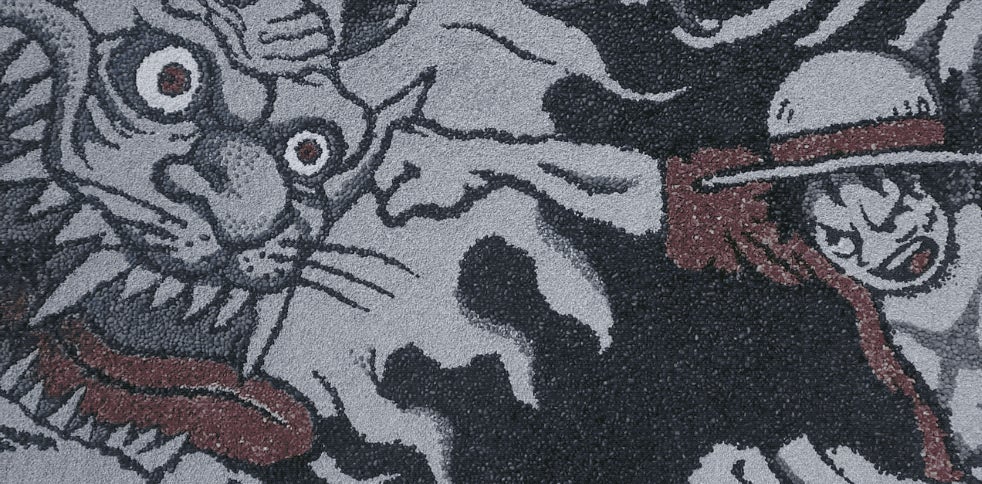 [GIF: maidigitv]
To celebrate One Piece's 20th anniversary, Buddhist temple Daikaku-ji in Kyoto is holding a special One Piece exhibition, with mixes the pirate characters with traditional Japanese motifs and art styles.
One of the most impressive displays is an 800-square meter Japanese garden with a scene showing Luffy fighting a Nue, a Japanese-style chimera. 
The exhibition also features One Piece done in Japanese traditional painting styles. It runs until October 22.