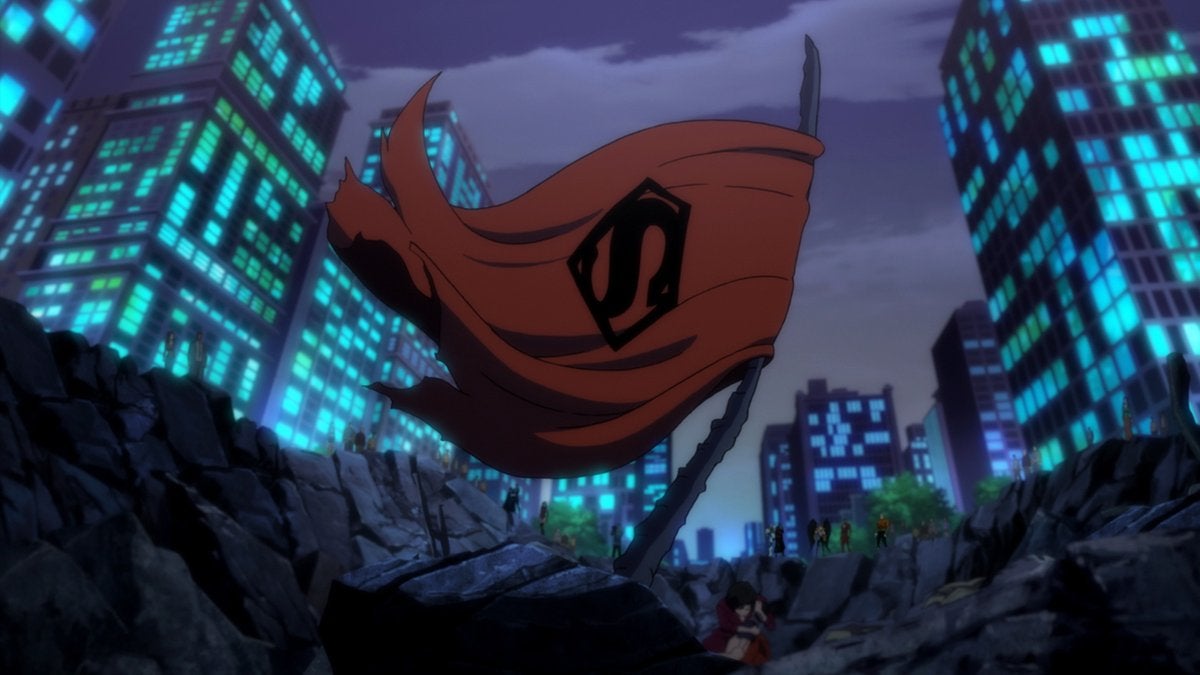 The next iconic DC Comics storyline to be adapted into animated form is The Death of Superman, and today we have a first look at what to expect.
The most memorable image from the iconic storyline.Image: DC/WB Animation
Debuting at IGN, this new promo shows some familiar beats from the best-selling saga, which is happening in the New 52-inflected version of the DC Animated Universe.
Jerry O'Connell does the voicework for Superman/Clark Kent this time around, with Rebecca Romijn and Rainn Wilson playing Lois Lane and Lex Luthor respectively.
The Death of Superman will be out this winter.
[IGN]