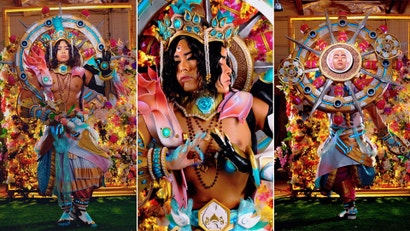 This is Keltonfx, a cosplayer and makeup artist, with one of the most incredible pieces of Overwatch cosplay I've ever seen.
This male Symmetra costume takes three of the character's skins (Oasis, Dragon and Devi) and combines them with other elements of Hindu mythology and classical Indian dance to form this fantastically elaborate piece of cosplay.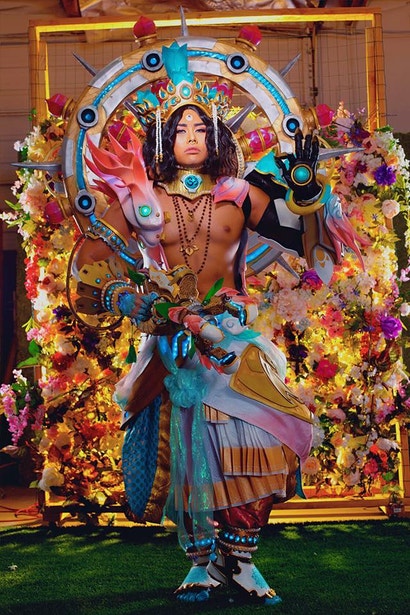 "This build is honestly my big love letter to Overwatch and the diversity of the heroes and cultures represented in the game", Keltonfx writes on his Facebook page. "Symmetra is my favourite hero and I hope my love for her character and Indian culture really show through the work."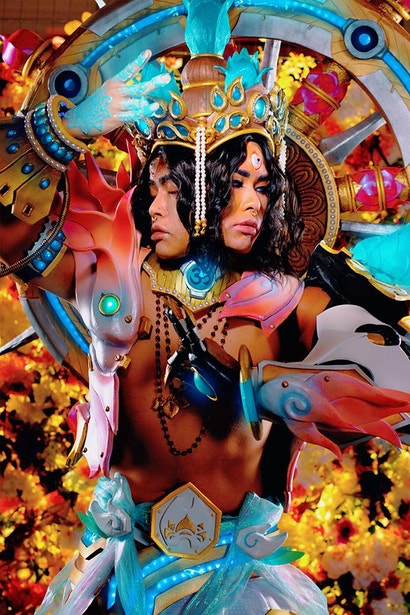 Not only does it look incredible in pics (the second face!), but the costume is full of animatronics (done by PuppetMaster) and lighting as well, which you can see in this clip:
I spent weeks researching while designing this costume, visiting temples in Singapore, getting authentic Indian Saris and silks and visiting Indian temples.

Hindu mythology namely Brahma the creator was my main source of inspiration with Symm being a hard light architect. pic.twitter.com/RWOuqsLp3s

— KeltonFX (@keltoncfx) October 29, 2018
Photos by Alive Alf Photography. 
Another clip of my Photon Projector pic.twitter.com/1yvRu7zumS

— KeltonFX (@keltoncfx) October 28, 2018