Previously, Kotaku reported that the characters in one of Japan's most beloved anime were getting realistic versions. They have and do they ever look awful.
Sazae-san is the longest-running animated TV show in the world. Debuting in 1969, the anime is a cultural institution in its native Japan.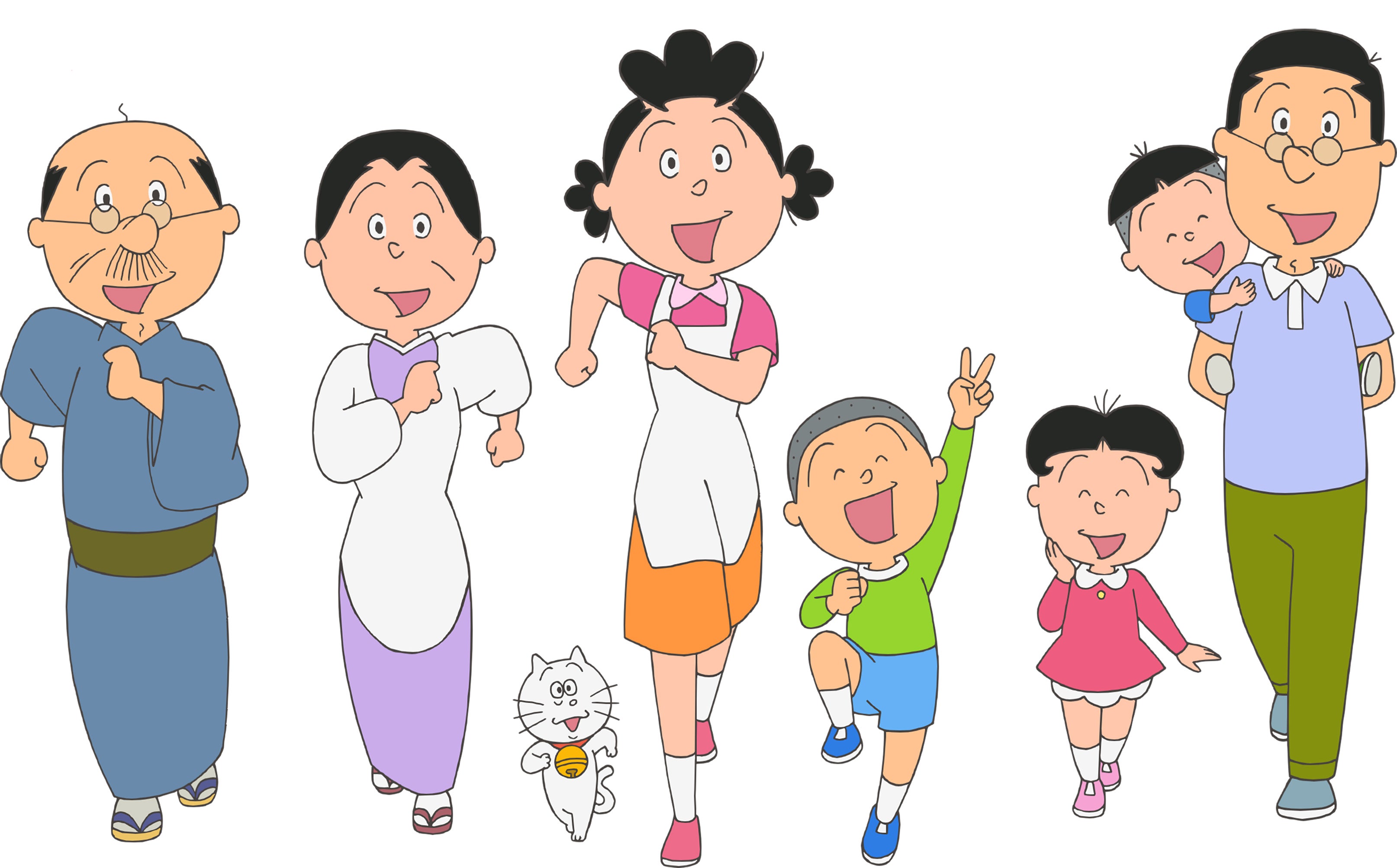 Image: Fuji TV
The main character is Sazae, who is standing in the middle. Her father is 54-year-old Naimhei, who has also has a son and a daughter. Sazae is married and has a son of her own.
The anime (and manga before that) follows the daily adventures of the family, who all live together.
サザエさん3Dがヤバいwwww#拡散希望 pic.twitter.com/lCCPTZx6AX

— LIKE@アニメ好きな方フォローしてます!! (@LIKECULTURE0116) July 29, 2019
And now they will haunt our nightmares.
『サザエさん展 THE REAL』お台場フジテレビはちたまにて本日より開催スタートです!
とりあえず見に行ってみて下さい????
タマ THE REALは2Dでひょっこりしてます。https://t.co/1AkXntVEZo pic.twitter.com/fp9SdKbLi4

— くろさわつ(色々作る人) (@kurok116) July 27, 2019
リアルサザエさん pic.twitter.com/dbX4io97cP

— 春 (@icBykWzFij78XAl) July 28, 2019
むりむり
リアルサザエさんこわすぎ、ちびる、こわい、 pic.twitter.com/5psk3M2F55

— りゅーじゅ (@hiraide1221) July 25, 2019
【サザエさん一家がリアルに】
特殊メークの手法でサザエさん一家をリアルに表現。
「サザエさん展 THE REAL」はお台場のフジテレビで開催中です。https://t.co/NO8DwM1GPi pic.twitter.com/MP1Z4424Zm

— 産経ニュース (@Sankei_news) July 26, 2019
Their faces don't look human.
リアルサザエさん… pic.twitter.com/lXK4oobX6U

— ㄌ (@yumehara777) July 27, 2019
These realistic versions are part of an exhibit celebrating the anime's 50th anniversary, which recently opened in Tokyo.
https://twitter.com/a/status/1155327395110387712
You know what looks even scarier than the real-world versions?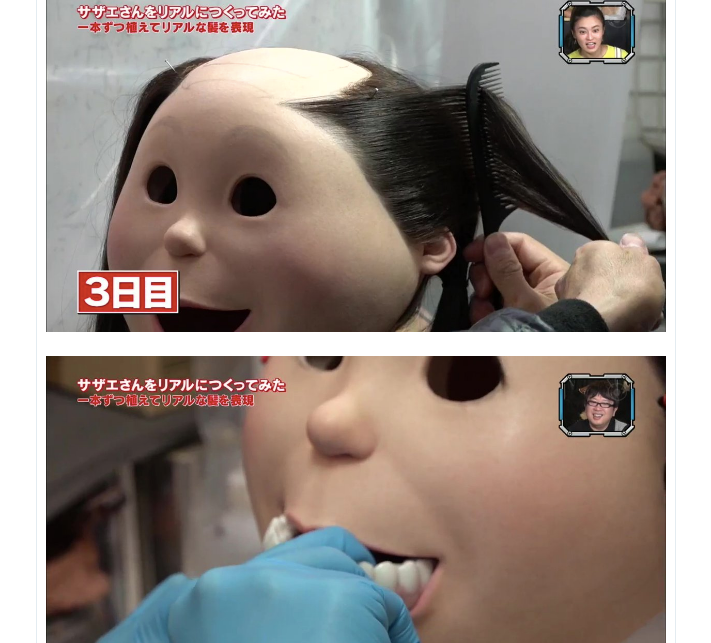 Twihash" loading="lazy" > Screenshot:
Twihash
サザエさんをリアルにつくってみた
途中経過、超ホラー pic.twitter.com/PP9i8SiJdI

— siloppi (@GALAXYSYRUPPI) March 25, 2019
The making of the real-world versions.