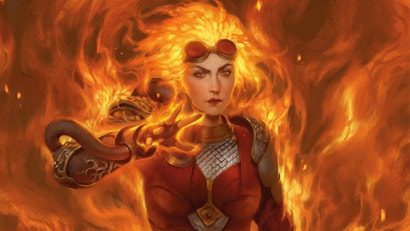 Image: Lius Lasahido (Wizards of the Coast/Abrams ComicArts)
Things didn't look great for Australian Magic: The Gathering after the CCG's publisher, Wizards of the Coast, cancelled the beloved Sydney Pro Tour and the World Magic Cup, events that Australian MTG players looked forward to every year. But this morning the publisher is expanding their online presence in Australia and New Zealand, teaming up with the ASX-listed Mogul to run a $50,000 online ladder tournament over six weeks.
Given how much effort Wizards has spent reinventing their MTG digital offering with Magic Arena, the move to bring in more third-party organisers is a healthy sign for the scene. And while much of professional Magic will still be tied up in the official Magic pro circuit and the centralised league, expanding the game's online presence outside of Wizards' control — not too dissimilar from the esports environment that Dota 2 and Counter-Strike operate in — is always good for smaller regions, particularly throughout Asia.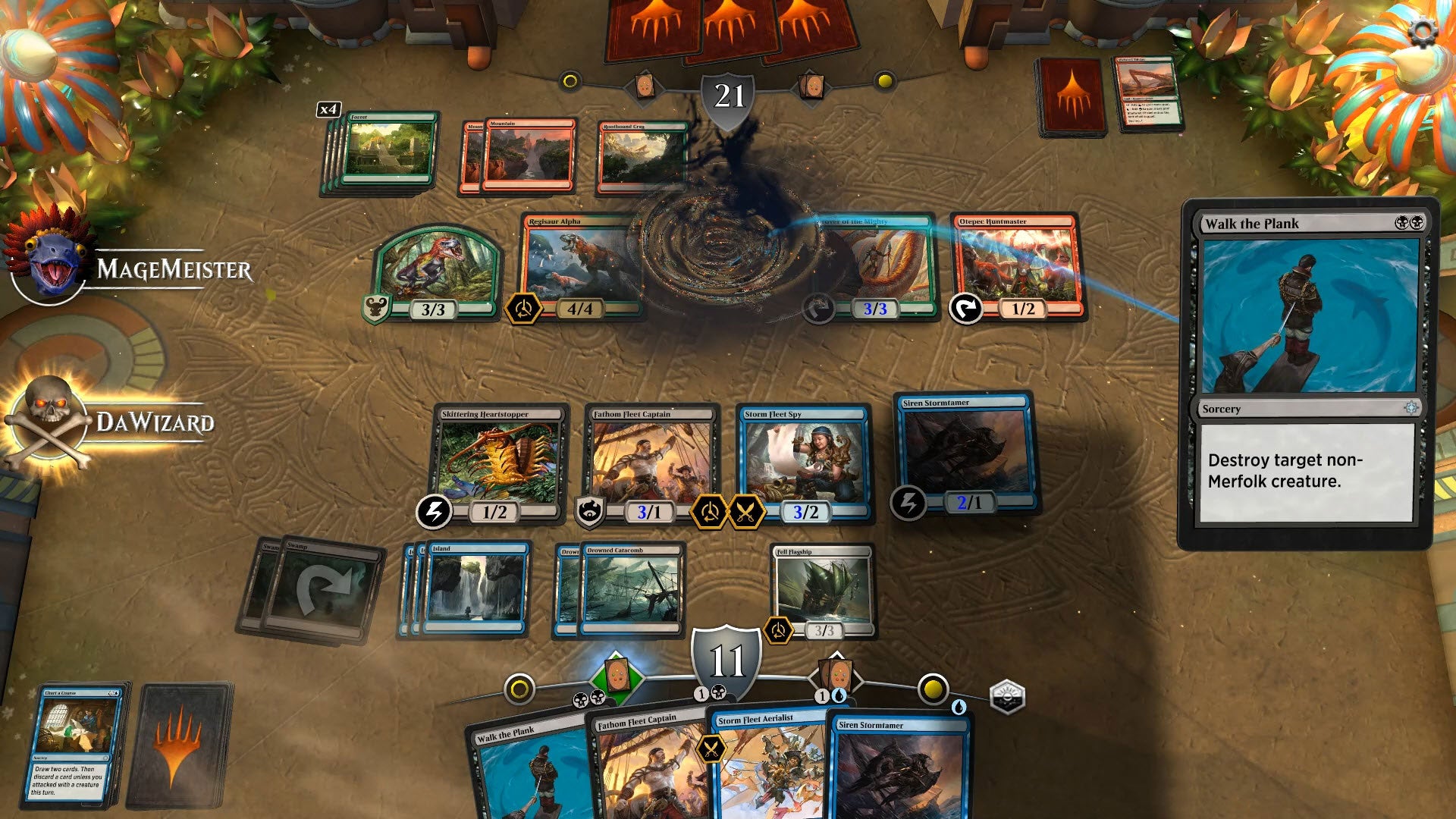 Magic: The Gathering Arena isn't the same as ripping open Magic packs with your childhood best friend on a sunny park bench, but it is the next best thing. The digital card game, available on PC, smooths down the coarser aspects of paper Magic games, making for an easy landing pad for newbies and a great user experience for Magic veterans.
Bear Watson, the director of esports for MTG, explained over email that using Mogul would help make the game more accessible to players who weren't able to make the physical tabletop events around the country. Branching out digitally with Mogul, however, is the first step ahead of a broader expansion for MTG's online presence over the next year, although Watson stressed that the Mythic Invitationals and Players Tour Finals would always be run by Wizards directly.
"One of the challenges with in-person events is accessibility when there may not be an event near you," Watson said over email. "Australia, in particular, has this challenge and this is where our esports partners like Mogul can help reduce geographical barriers our competitive players face."
"ANZ has been one of our most engaged and passionate regions for competitive play which have consistently had great turnouts across the board from in-store WPN play to higher end Magic events. We hope to see this trend continue as MTG Arena solidifies itself in the local esports landscape."
The first MTG tournament run by Mogul will kick off from October 7 and will run across three phases. It's a standard-format event, with decks permissible provided they contain cards from the following sets:
Guilds of Ravnica
Ravnica Allegiance
War of the Spark
Core Set 2020
Throne of Eldraine
Anyone who remembers the oldschool Cybergamer tournaments will be familiar with the ladder-style format. Once the tournament begins, players can schedule challenges to opponents within 20 places of themselves on the ladder for a set time or date. You'll drop in rankings if you refuse two or more consecutive challenges. Players will record the result of the match via screenshots or via a mutually agreed upon result; if the players disagree, then an admin is brought in to resolve the dispute. The top 32 players from the ladder will move forward to the second phase of the tournament before going into a final playoff stage. The tournament is only open to Australia and New Zealand residents as well.
It's a nice move by Wizards to expand their tournament presence outside of the Magic Arena app, and it's obviously good business for the Australian firm. Having more robust online platforms offers not only more competition — there's LPL (which acquired Cybergamer and has its own tournament hosting platform) and ESL's offerings — but also an easier route for developers that want to grow grassroots esports in regions that desperately need it, like Australia.