Want to play The Outer Worlds, but don't have the spare cash? If you're planning on playing on XBox One or PC, you can pick up the game on Game Pass.
Game Pass is a subscription service for the Xbox One that allows players to pay a monthly fee for access to hundreds of games. The back catalogue, including games like Dishonored 2 and Wolfenstein: The New Order, may be worth the eleven dollar a month subscription on its own. The Outer Worlds, which is available on Game Pass when it launches Friday, definitely makes the whole thing more enticing.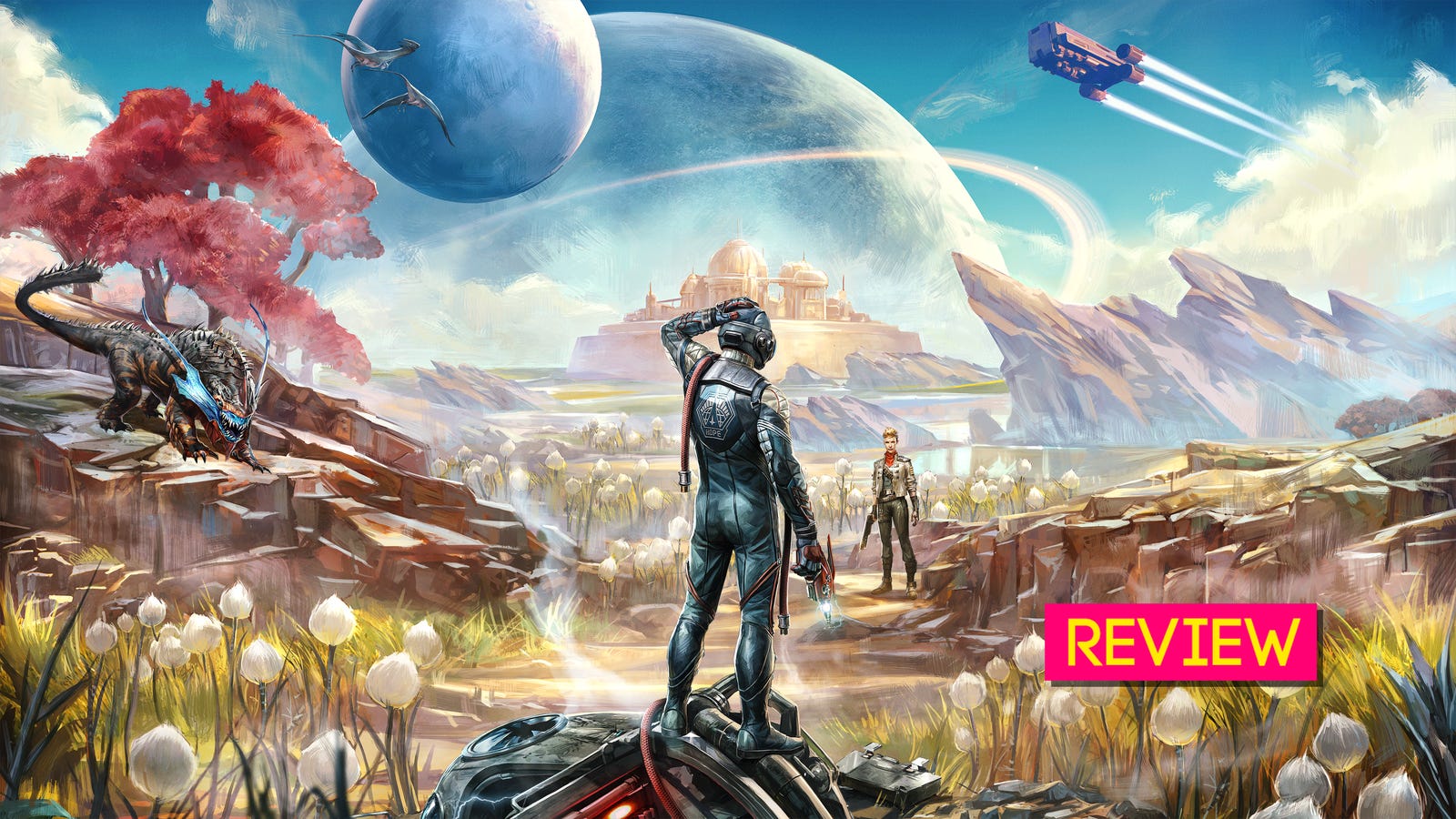 The very first quest in The Outer Worlds, Obsidian's highly anticipated first-person RPG out October 25, asked me to make what felt like an impossible choice. On one side was a community of outsiders frustrated by corporate control. Their outpost was something like a worker's paradise — they were well fed and mostly happy, surviving by relying on each other. I admired their leader, Adelaide, for the passion that she had for her people. On the other side was the corporate-owned town they left, led by Reed Tobson, an idiot that didn't seem to realise that asking his workers to only eat canned fish (for protein!) led to the population being ravaged by plagues.
Read more
At E3 this year, Microsoft announced that Game Pass would be coming to PC. The first month of your subscription is currently one dollar. After the first month, the price goes up to eleven dollars per month. You also need to have Windows 10 and the XBox Beta app installed — the service itself is still in beta on PC. In addition to the basic deal, there's also the higher tiered Game Pass Ultimate, which includes Xbox Live Gold, PC access and Xbox access for $16 a month.
If you decide to grab Game Pass to check out this truly wonderful game, you'll also be able to pre-load it onto your system. Enjoy your time in Halcyon, captain.