Previously, we saw the iconic Final Fantasy VII blade carved in pencil graphite. Now, let's see it recreated in cardboard.
YouTuber Crafty Transformer uploaded the clip below showing how he brought the Buster Sword to life in cardboard. In the walkthrough, Crafty Transformer shows each step along the way (unfortunately, the closed-caption subtitles are only in Japanese).
Very cool!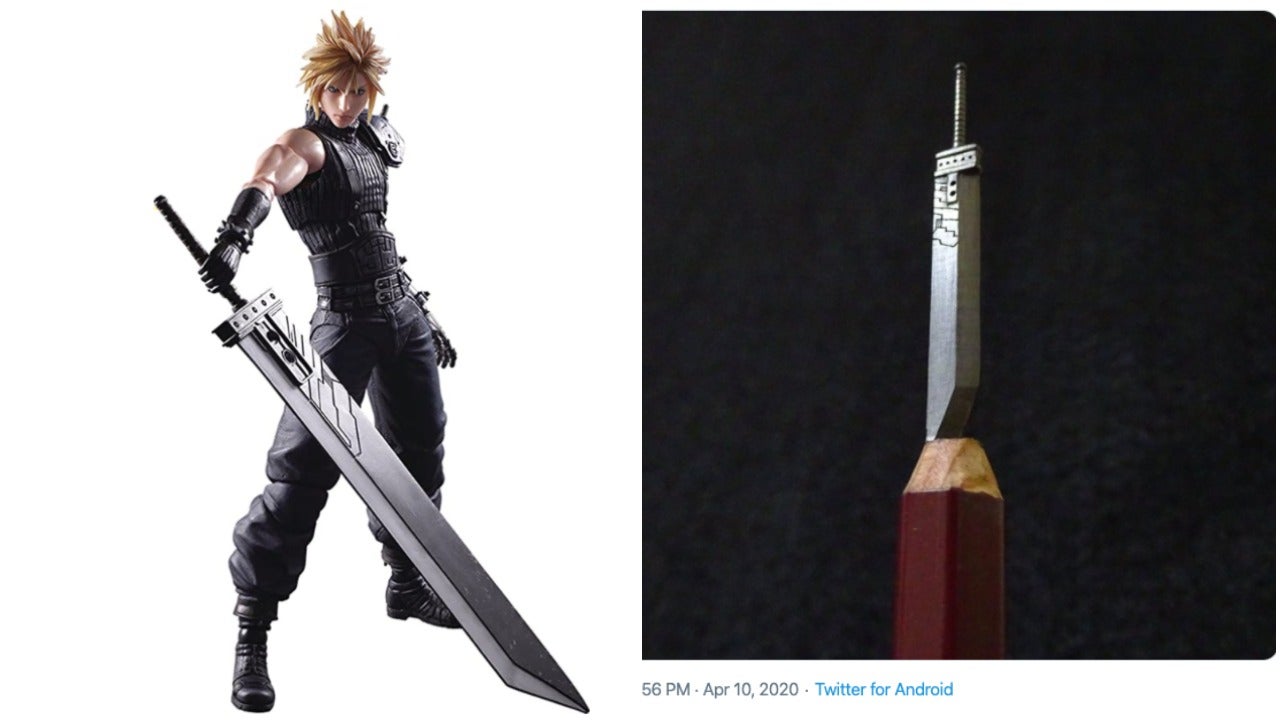 Twitter user Shiroi does amazing carvings out of pencil graphite. With Final Fantasy VII Remake out, what better time to recreate Cloud's iconic Buster Sword? There isn't!
Read more