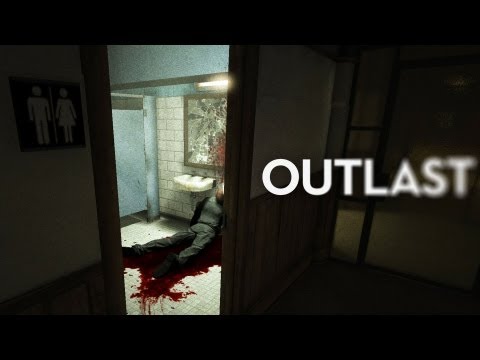 This is Outlast, a first-person, combat-free horror game about investigating an asylum. It's coming to PC (Steam) at the end of the winter by new development studio Red Barrels. We saw the game at PAX East last weekend.
---
This week's Random Encounters is a special bonus video edition! Here's footage of my JRPG panel at PAX East last weekend, brought to you by MMO Reporter.
---
I was running out of PAX East last Saturday. I had to catch a bus. But I wanted to check one last cranny of the show floor to make sure I wasn't missing anything. I'm so glad I did, because I nearly missed Eon Altar. What, you've never heard of it?
---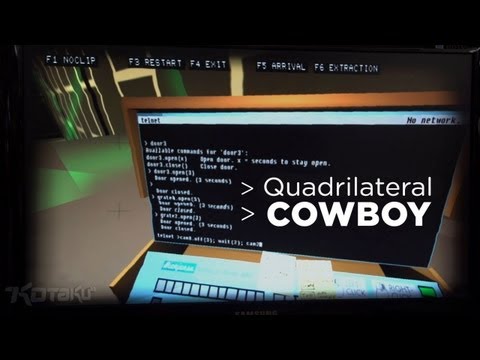 Kotaku video editor Chris Person and I are not thieves, but if there was one game we'd like to have absconded with last weekend at the PAX East show in Boston, it was Quadrilateral Cowboy. Watch the video, and you too might be considering a brief flirtation with crime.
---
The man best known for helping create Gears of War had a spotlight talk at PAX East this past weekend, where he talked about his relationship with video games. It's a poignant monologue where Bleszinski talks about getting teased for his love of Nintendo as a kid, how games helped him cope with rough moments and helped him meet his wife.
---
"Luftrausers" is a made-up word. Sounds German, but it's not. "Luft" means "air", but "rausers"? It's nonsense. Oh, but Luftrausers does mean one thing: "simple, stylish game about being an ace fighter pilot" coming to PS Vita, PS3, PC, Mac and Linux by mid 2013.
---
If PAX East was Training Day, Robert Khoo would be Denzel Washington, flashing terrifying grins, oozing confidence. Riding shotgun, the rookie: Guy Blomberg. Nervous, but ultimately capable.
There will be no ingestion of illicit narcotics, this weekend will not end with a climactic shootout on the cold, hard streets of Boston, Massachusetts. But, by the end of PAX East, Guy 'Yug' Blomberg — co-creator of The Mana Bar, now content & communications manager of PAX Australia — will hopefully have some understanding of how to take what he has seen here and apply that to PAX Australia in three months time.
Today is his Training Day.
---
If you were to describe a game to me using the words Secret of Mana, Rogue and The Legend of Zelda: A Link to the Past, you would immediately pique my interest. That's exactly what happened last weekend at PAX East when I saw Delver's Drop — a recently Kickstarted, indie, action RPG from small development studio Pixelscopic.
---
A fighting game that has only two buttons — and that only has one-hit kills. A fighting game dreamed up as a joke but now targeted for the pro fighting scene. A game that will be playable on PC, PS3 or by two players on one PlayStation Vita. The is Divekick.
---