So awpluke and some friends thought they'd spice their D&D game up by replacing a table with a flipped-over 50″ TV. Then putting Skyrim on that TV.
---
Why did someone make this? Why? Remember that horrifying Thomas The Tank Engine mod for Skyrim? The one that turned dragons in howling, demon-possessed husks of the childhood favourite? Yeah, well Trainwiz's Funny Followers mod does it one better.
---
---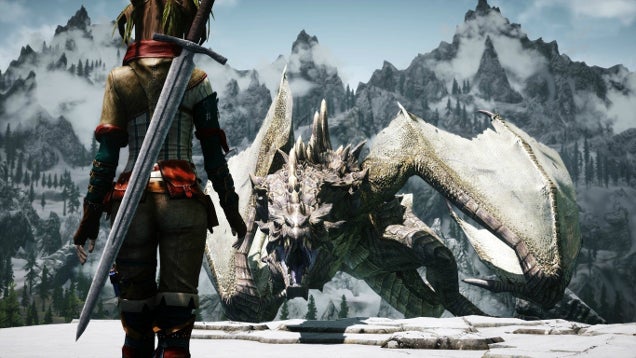 The era of paid Steam mods ended almost as quickly as it began. Some people are pleased. Others are even more upset than they were before.
---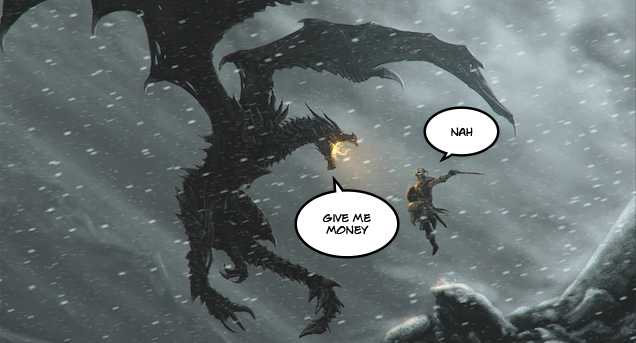 That was some week for PC gamers, huh? Last Thursday, Valve announced a new feature that would let Steam users charge for Skyrim mods. By Monday, following severe backlash, it was gone.
---
Well, that was fast. Less than a week after implementing the arrangement, Valve and Bethesda have decided to cancel their paid mods scheme for Skyrim, and issue refunds to anyone who paid for one.
---
Looting in video games. It's hardly a meritocracy, that's a major part of what makes it compelling: it's unfair and you have no bloody idea what you're gonna get next.
---