We've heard rumours before that Konami would be releasing Metal Gear: Rising on the PlayStation Vita handheld in addition to home consoles. This page from the Vita presentation during the AT&T Developer Summit looks to reveal that in addition to the other franchises we already knew about (including Bioshock and Call of Duty), Metal Gear Solid: Rising will also be coming to the Vita.
Given the game's focus on Raiden and his super-sharp sword, this certainly seems like it'd be a good fit for the Vita's swipe screen. We've reached out to Konami for comment and will update if and when we hear back.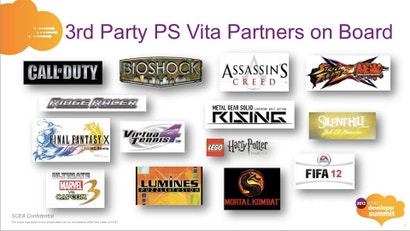 The image in question, via superannuation.