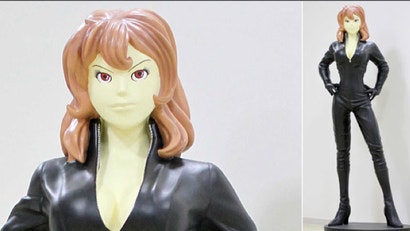 Professional crook Fujiko Mine has her own new Lupin anime. She looks sexy and fantastic. This new life-sized Fujiko figure, though, does not.
Online retailer AmiAmi lists this life-sized Fujiko's price at ¥504,000 ($6300) and calls it "high quality". I call it "overpriced garbage".
Pre-orders for the figure start in coming months. It goes on sale in December.
ルパン三世 峰不二子 ハイクオリティ等身大フィギュア [AmiAmi via Otaku.com]