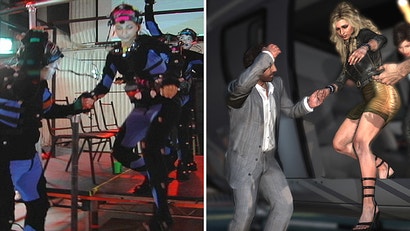 Max does a lot in Max Payne 3. He shoots guys, tries not to be shot by guys, shoots other guys... you know, like you do.
But behind all of the action making Max Payne tick are dedicated voice and motion-capture actors whose performances, with digital skins on, make the game. Rockstar has posted a behind-the-scenes glimpse at a piece of the process, showing how Max Payne came to be.
Actor James McCaffrey performed both the voice and the body work for the titular antihero. And when Rockstar needed to fill a virtual São Paulo with plausible Brazilians, they went to Brazil to cast and record the roles. Over a number of extensive voice acting and body-scanning sessions, Rockstar recorded everyone from a Ju-Jitsu world champion to a pageant queen to a local rapper.
It's a neat look at just how much work it can be to fill a video game with the wide cast of extras you'd expect to find on a normal city street. When every aspect of your story's world has to be crated from scratch, assembling your actors can be an ordeal indeed.
From NYC to São Paulo: Behind the Scenes of Max Payne 3's Voiceover, Mo-Cap & Scanning Sessions [Rockstar blog, via Game Informer]
Photo: Rockstar