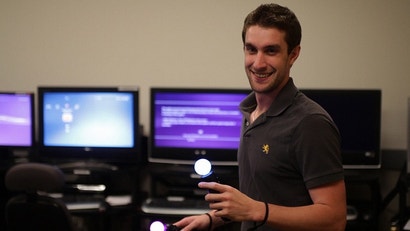 An ex-Sony PR representative has slammed his former company following a recent round of layoffs that left him out of work late last week.
It's hardly unusual for laid-off staffers to harbor ill will toward their former employers, but ex-PlayStation PR Will Powers voiced some striking criticism on Twitter this afternoon. He had harsh words for Sony, PlayStation, and many of the company's recent decisions.
"You have to wonder what the hell PlayStation was thinking laying off more than half of their software PR team going into the holiday season," Powers wrote. "In typical fashion they're sending titles out to die, because they have no PR support — [Little Big Planet Karting], Sports Champions 2, Wonderbook.
"Worst part it, the PR department was already under-staffed. I feel sorry for those that remain there, because their workload just doubled."
Powers, best known as the winner of season 1 of The Tester, Sony's reality show, also said scathing things about Sony's PlayStation Vita handheld.
"That being said, you have to question the priorities of the company as a whole - What the point of AdHoc multiplayer when no one has a Vita?"
In an earlier exchange, Powers wrote that "[Sony's] [priorities] aren't what they used to be. They've definitely [lost] touch with their audience."
Here's the full Twitter rant:
Photo: PlayStation Blog