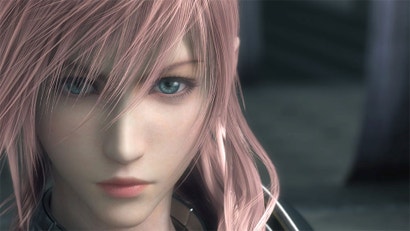 Final Fantasy XIII heroine Lightning will be back in a new game, Square-Enix announced today. Lightning Returns: Final Fantasy XIII.
Series director Motomu Toriyama spoke over an image of a rose, saying roses have many meanings. He then said that this game is the conclusion of Lightning's saga. (No, we're not sure what that means either!)
Toriyama said Lightning will make her comeback, returning as a stronger character than she was in the first two games, FF XIII and FF XIII-2.
A presentation in Tokyo is ongoing. We'll be updating this story as they say more.