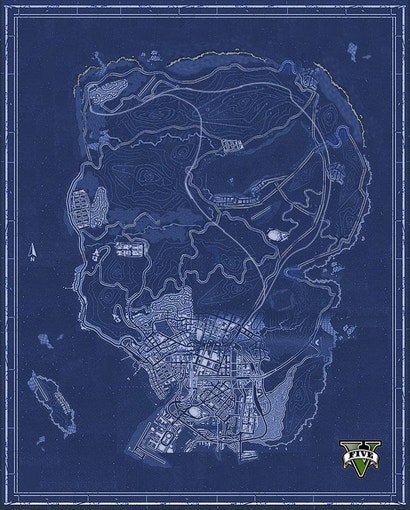 Rockstar has — probably deliberately — been doling out snippets of the Grand Theft Auto V map for some time. The ultrafans on the GTAForums have been collecting them and finally stitched all of them together, giving us what appears to be the unofficial full map for Los Santos and the surrounding area.
There is an enormous amount of rural territory in this game. In area it appears to be some three times larger than the square mileage of Los Santos itself. Rockstar has said that San Fierro and Las Venturas will not appear in this game, which is kind of a bummer, but maybe Blueberry or Palomino Creek return for your hijinks with Trevor and his merry band of meth-heads.
Remember, this map is said to be larger than Grand Theft Auto IV, San Andreas and Red Dead Redemption all put together. So that's a lot of wide-open space out there. Nice inclusion of Catalina Island too, by the way.
Complete 'Grand Theft Auto V' map revealed [Stick Skills via NeoGAF]