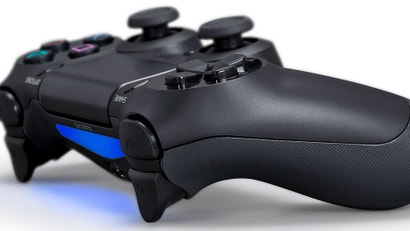 It's not blasphemous at all to use peripherals designed for a console with your beloved PC. As awesome as the keyboard and mouse combo is, some games simply play better with a gamepad. If you're not content to use your PS4 controller with its intended hardware and would like to take it for a spin on your Windows-powered machine, you can certainly do that... with a few caveats.
As this article over on PC Gamer explains, you'll need to head over to the following thread on the PCSX2 forums and download the "DS4Tool.zip" archive. Inside this file are the drivers you'll need to get the operating system and the controller communicating over USB, which it does by making the peripheral appear to Windows as an Xbox 360 gamepad.
If you're using Windows 8 / 8.1, it sounds like you can use Bluetooth to wield the controller sans cable. Unfortunately, Windows 7 appears to have difficulties keeping the connection up. The PC Gamer article notes this might be isolated to its testing hardware, but points out that "others have reported similar issues".
If you're in the possession of both a PS4 and a PC, feel free to give this setup a try and return with your results!
PS4 DualShock 4 on PC: how to make it work [PC Gamer]