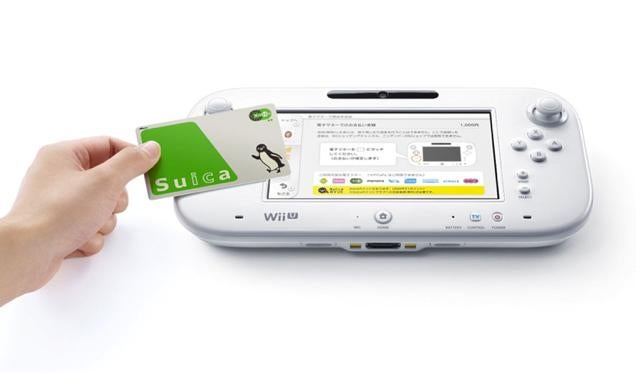 Starting July 22, Wii U owners in Japan can use digital money cards to buy stuff through the Nintendo eShop. According to Nintendo, the digital money cards that can be used include Suica, Pasmo, Kitaca, Toica, Manaca, Icoca, Sugoca, Minoca and Hayakaken.
These cards are embedded with IC chips and are typically used to buy train or bus tickets as well as make purchases at convenience stores. The reason for the plethora of cards is that they are regional (for example, Icoca is used in Osaka, while Suica is used in Tokyo).
To use the digital money cards with the Wii U, simply touch the card to the Wii U GamePad as seen in the above photo.
家庭用ゲーム機「Wii U」でSuicaがご利用いただけるようになります [Nintendo]