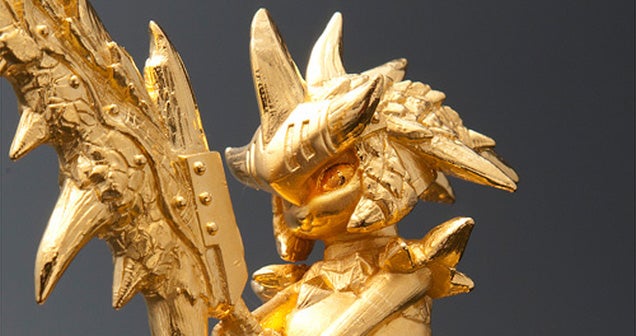 Capcom's Monster Hunter series is turning 10, which means it's time to celebrate... with a three million yen statue.
The collectible is going on sale in Japan tomorrow. With a price tag of exactly 2,990,000 yen, or $31,300, the statue, which shows an armoured Felyne warrior wielding a giant sword, weighs 120g, measures 55mm x 125mm x 90mm, and comes with its own certificate of authenticity. And don't forget it's made of solid gold.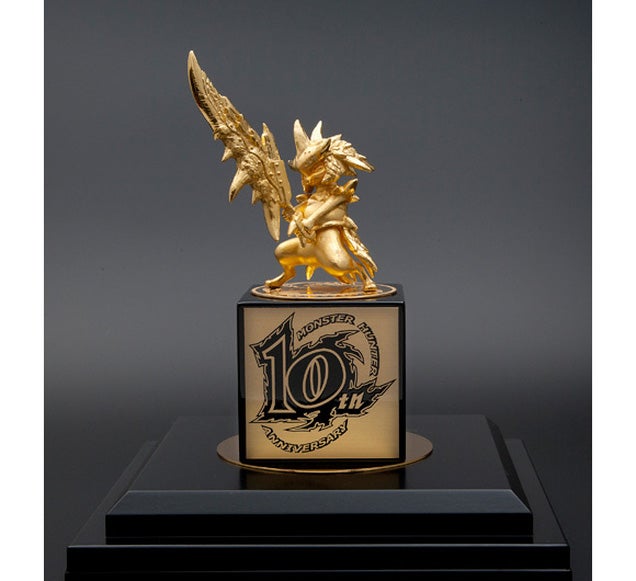 Appropriately enough, the anniversary golden statue is limited to 10 pieces in total. Here's hoping they can actually find 10 buyers! These might be a bit too expensive to become Capcom's office paperweights, after all.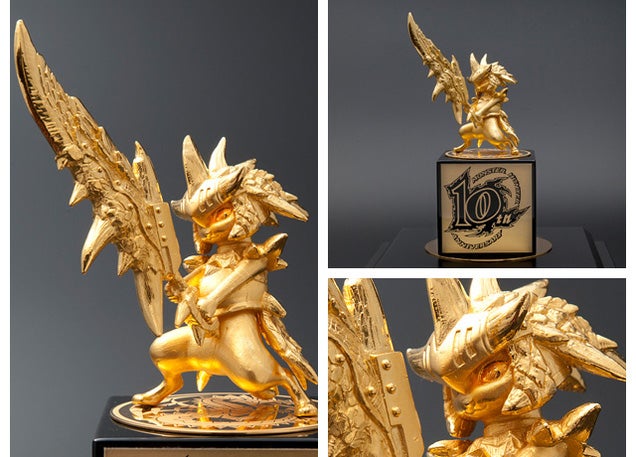 Tenth Anniversary Monster Hunter Statue [Capcom JP]