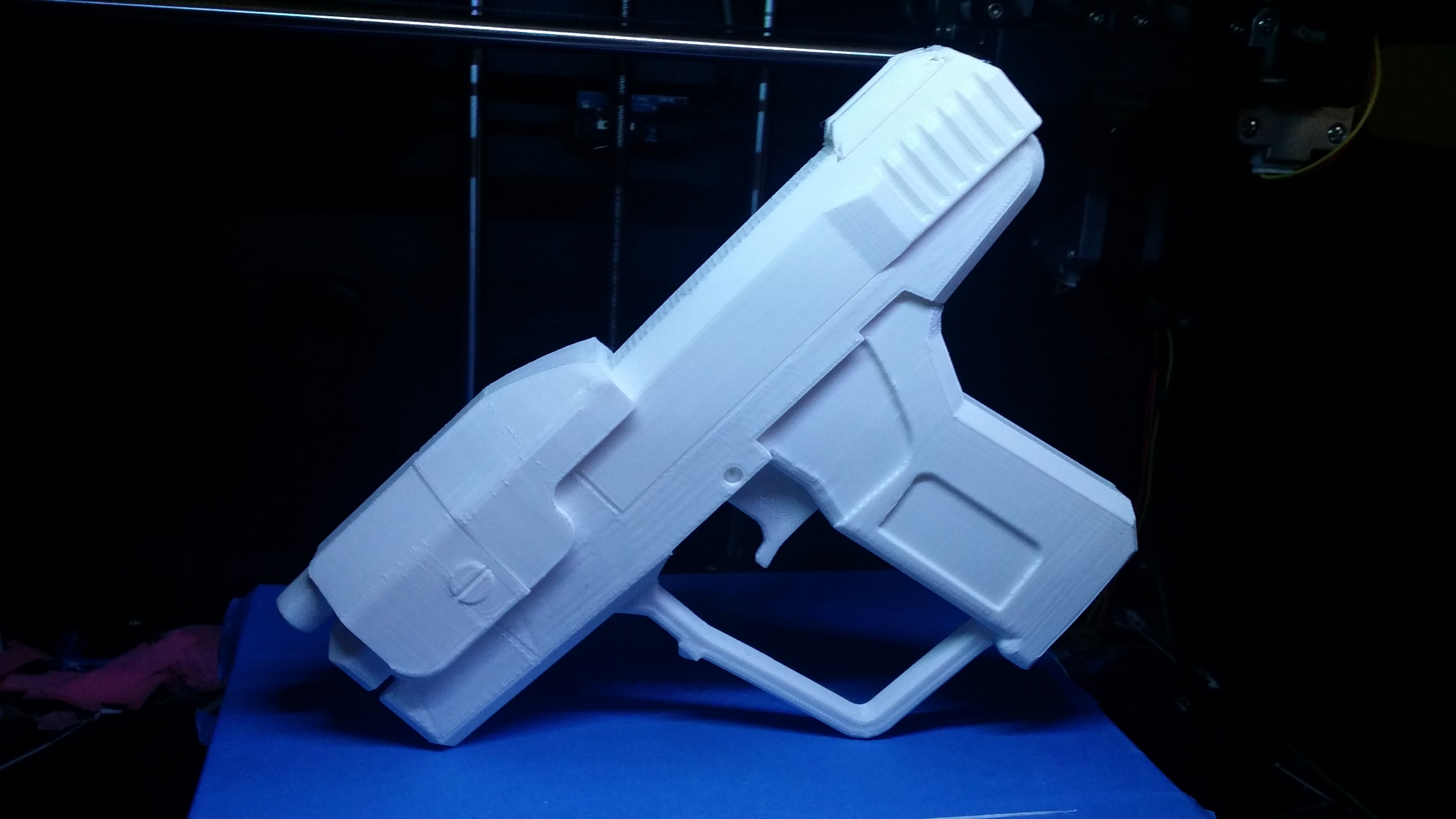 The Halo 3 Magnum. It's no Halo: CE pistol, but it's still a pretty decent weapon. Someone just used a 3D printer to create a fairly detailed replica of it. I want one. Actually, I think I just want a 3D printer so I can lackadaisically create objects from thin air like a goddamn wizard.
It's got me wondering what video game weapons I'd use a 3D printer to create. The afore-mentioned Halo: CE pistol would be top of my list. I'd also like the Klobb fro Goldeneye just because it is the consensus worst bloody video game weapon ever made. Drop your choices in the comments below.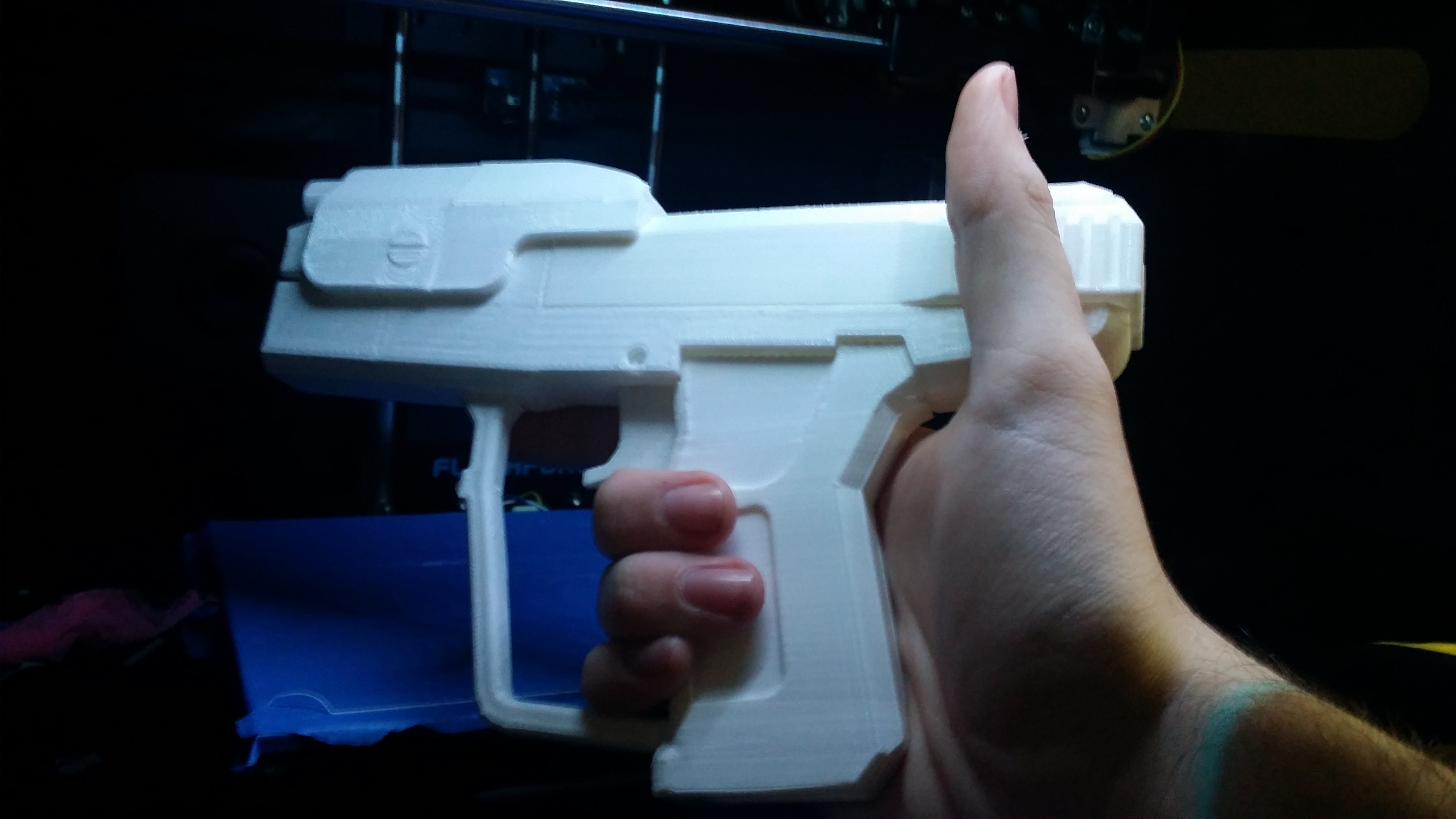 Via Reddit. You can download the file to print your own.