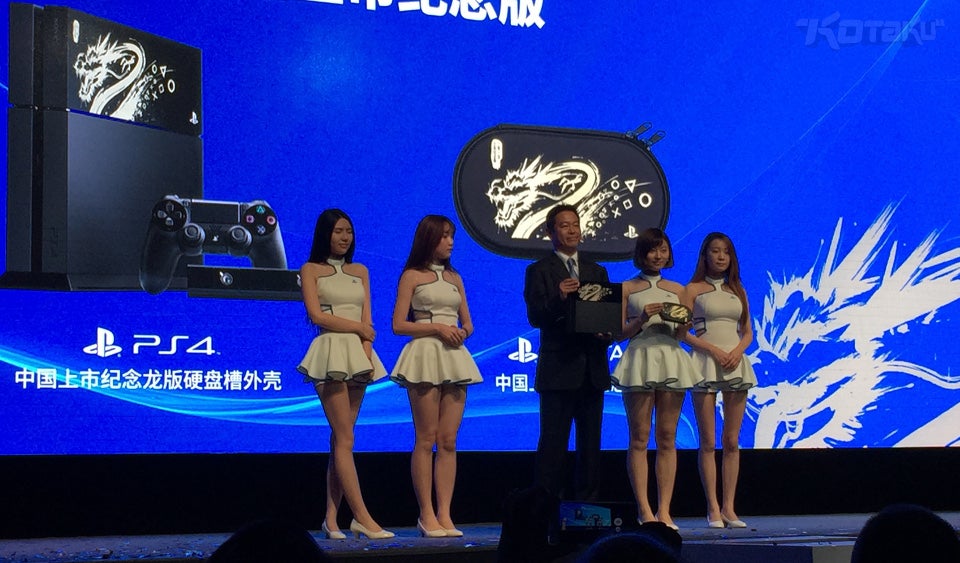 The PlayStation 4 is finally launching in China. The console will go on sale next January 11. And, when the PS4 does, it's getting a special version, just for China.
This is the Special Dragon Edition, which will be available at launch along with the Jet Black and Glacier White 500GB PlayStation 4. The hardware is retailing for 2899 RMB ($566).
The commemorative China launch console is a limited edition and has a dragon emblazoned on the hard drive bay.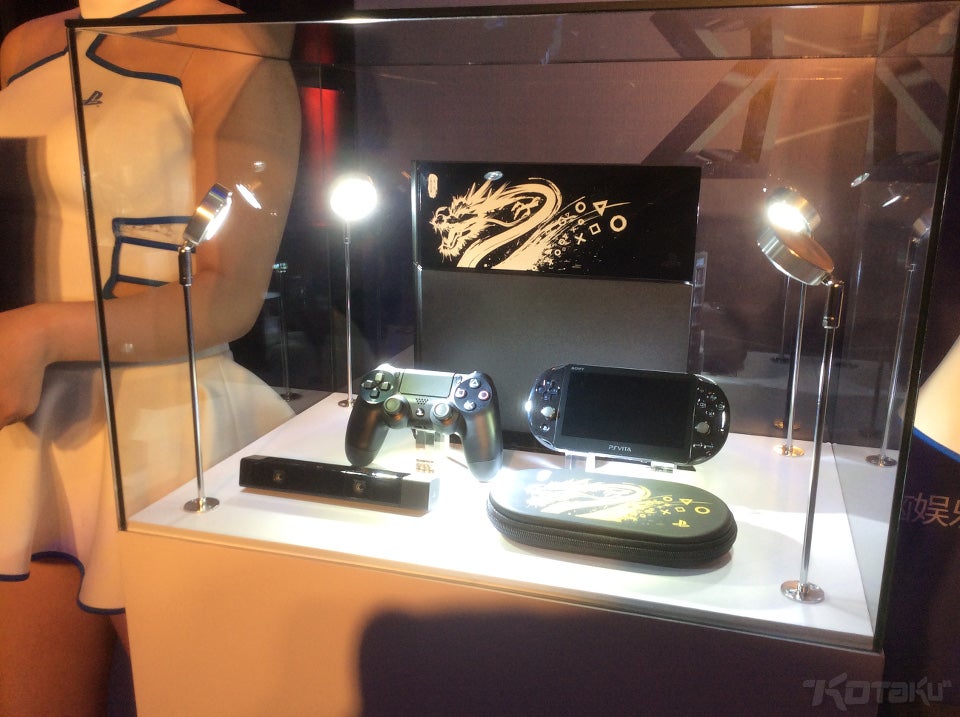 Sony is also launching the PS Vita in China on the same date for 1299 RMB ($254). There is also a special dragon pouch that will be available for Chinese gamers.
Picture: Eric Jou/Kotaku