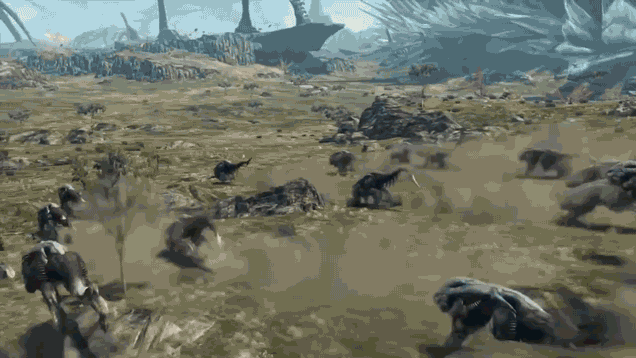 Xenoblade Chronicles X is an upcoming big Wii U game. Literally. In a recent Famitsu interview (via Hachima), Monolith Software's Tetsuya Takahashi talked about the upcoming Xenoblade Chronicles X. From the sound of it, the game is massive.
According to Takahashi, during their most recent gameplay check, there was over 300 hours of playtime. "But even so, there were still things in the game that weren't played through to completion."
The game is Monolith's first title with online features. Takahashi calls it a "loosely connected online game" in that he means players will feel loosely connected to other players. "We're making the game so that there is a feeling of solidarity, even without being conscious of other players in the game," he explains. "It's not like the gameplay in an online RPG."
In Japan, where single player games have traditionally been most popular, this could be the best way to weave in online elements, but still keep the single player experience.
Xenoblade Chronicles X is also apparently five times larger than the last title. But, the good news is that, even as big as it is, the game will load quicker. The field is fully seamless, but there is loading for the cutscenes. "We've done everything we can to make the wait time as short as possible, but I recommend the download version of the game to those who are concerned about such things."