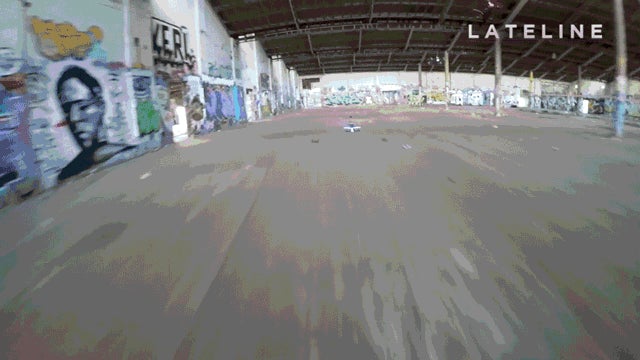 Here's the thing: the only reason we ever had video games in the first place was because first-person drone racing wasn't invented yet. Now that first-person drone racing has been invented, I think it's time to cancel video games.
This video was shot by ABC's Lateline in an abandoned warehouse in West Melbourne. It looks insane. These drones can get speeds of up to 60 kilometres per hour.
A quote from Darren French, one of the folks taking part in the races: "It's addictive. It's like playing a video game. It's fast. The more you do it the more you want to fly."
See what I mean? No Man's Sky. Cancel it. The Last Guardian. I know it was just uncancelled. Re-cancel it.
It's over. The gig is up.
First. Person. Drone. Racing.
Game of Drones [ABC News]