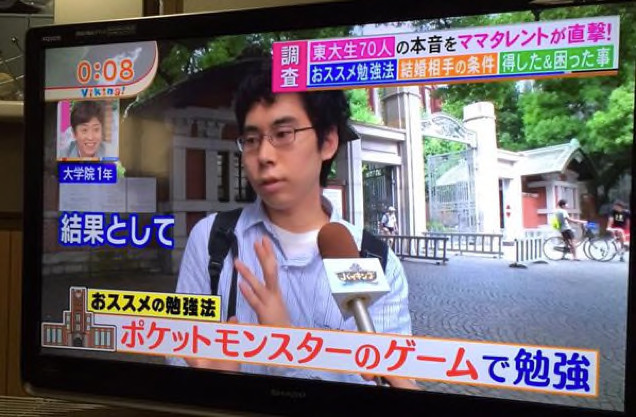 The University of Tokyo is Japan's most prestigious school and the highest rated university in Asia. To get in, you will needs smarts. Playing Pokémon, says one student, probably won't hurt either.
Recently, Japanese TV show Viking! talked to University of Tokyo students, with one graduate student recommending playing Pokémon as a way to get better at studying. He compared playing Pokémon to playing chess or shogi (Japanese chess).
The chess comparison is one that Pokémon players often make and certainly seems like a valid one.
"Because of playing this game, I developed my logical thinking skills and, perhaps, that was beneficial for even getting into this university," the grad student said.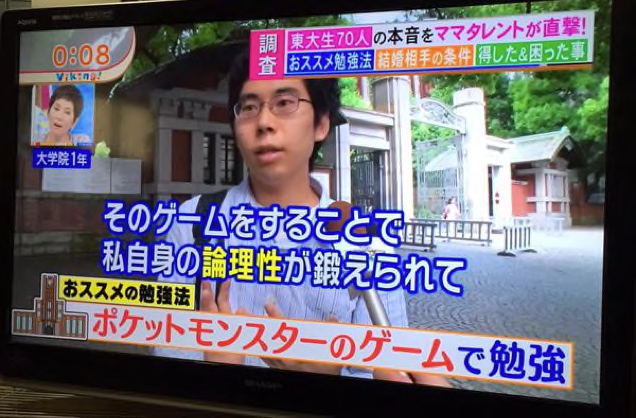 These images were originally tweeted out by Japanese Twitter user V1sy, who added the following remark along with the photos: "The fuck is this guy talking about."