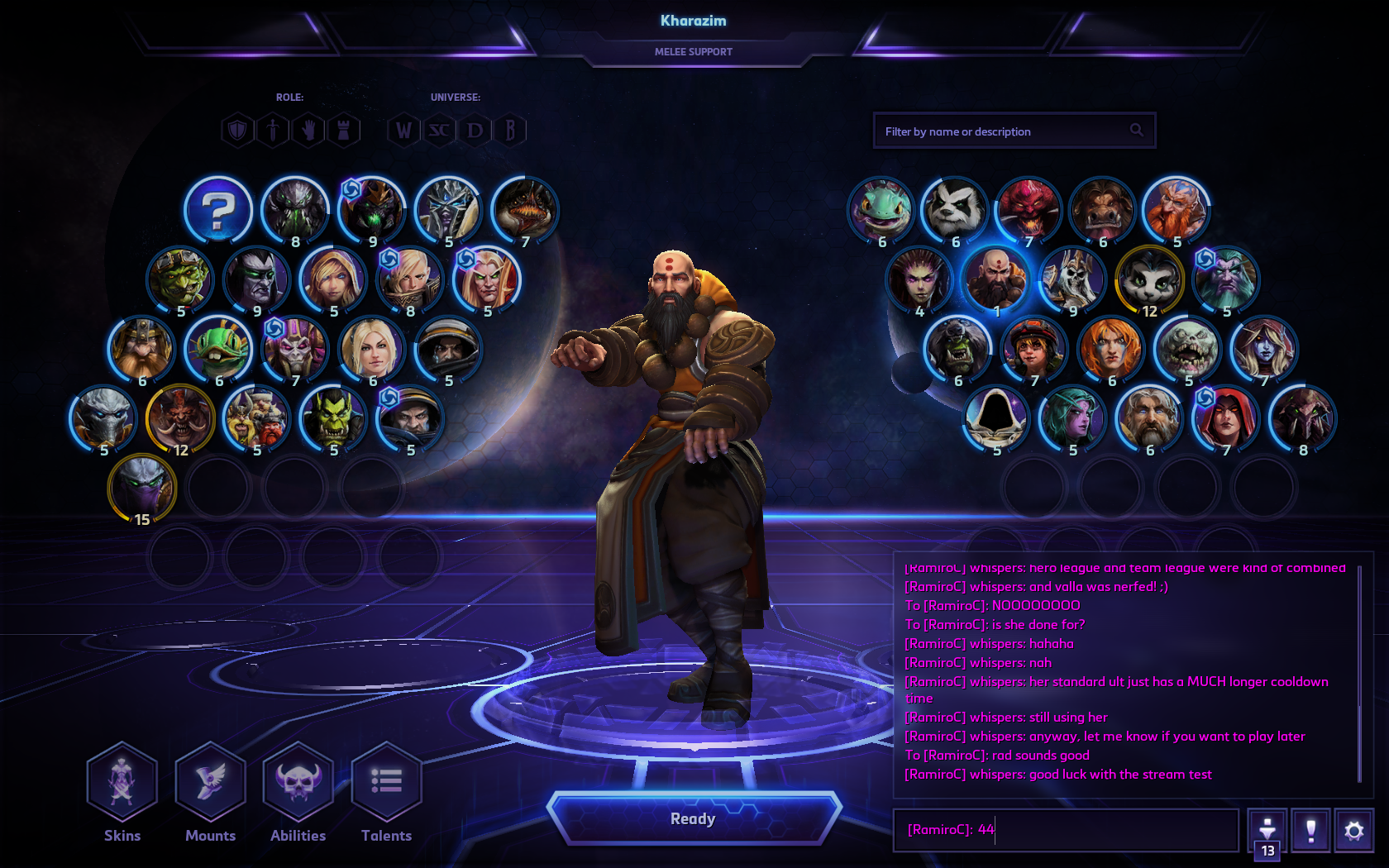 Heroes of the Storm just went through a whole lot of changes today with its latest patch. Ranked mode has been reset, meaning you now have to play 20 ranked games to receive a new starting rank. Plus a bunch of nerfs, a UI update, oh, and the monk arrived too!
Some patch notes highlights:
Players may now select which game server they'd like to play on by selecting it from the Preferred Game Server dropdown on the Language and Region options menu. This setting will default to Best Match, but players may wish to change this if they notice connection issues when playing on a specific server. Please note: As we continue to improve and expand our game sites, Best Match will provide the best play experience for most players. If you are not experiencing issues, it is highly recommend that you leave this set to Best Match. If players in a party have conflicting server preferences, the server that is most commonly selected among the party's members will be used.
Diablo III and Diablo III: Reaper of Souls players who log in to Heroes during the three weeks following the release of today's patch will permanently receive Diablo in Heroes of the Storm.
Dynamic Bundles Bundles that contain three or more items are now listed as Dynamic Bundles in the Shop. A Dynamic Bundle's price will be automatically reduced if the player already owns one or more of the items that are part of that Bundle. Two-item Bundles are not dynamic, and players will be unable to purchase a two-item Bundle if they already own one of the items it contains.
Read the full patch notes here.