Pretty much since she was first introduced, we've wanted an action figure of Kamala Khan. And now, nearly three years to the month of her debut in the pages of Captain Marvel, we finally have one — and it's pretty damn awesome. Image Credit: Germain Lussier
Revealed at Hasbro Breakfast at San Diego Comic-Con, Kamala is joining Hasbro's line of 15cm-scaled Marvel Legends figures. Other toys on display included figures of the classic Green Goblin, Billy Braddock's Spider-UK and even the first figures of Stephen Strange and Baron Mordo from the Doctor Strange movie — but really, the jewel in plastic crown is, without a doubt, Ms Marvel.
On display with oversized arms to replicate her shape-shifting powers, hopefully Kamala will come with a few accessories to display her either "normal" or mid-shapeshift, but even if she doesn't, we're just happy to have her. It's great to see that we're finally getting what is, frankly, one of Marvel's finest current comics characters to put on our shelves. It's about damn time.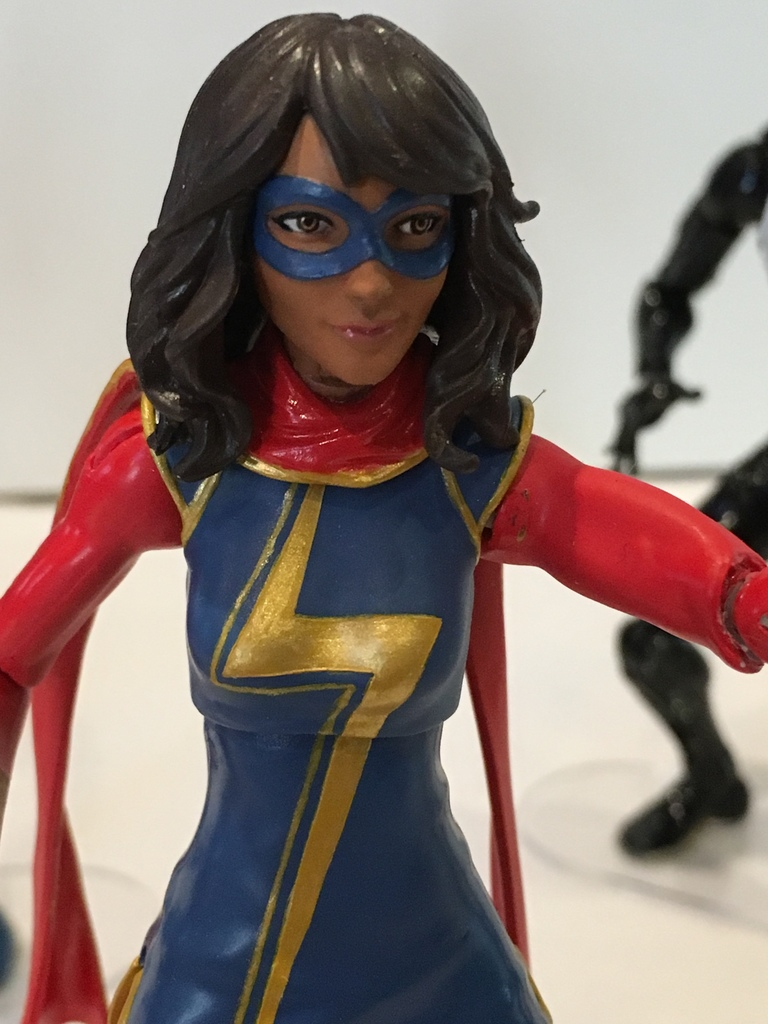 Image Credit: Germain Lussier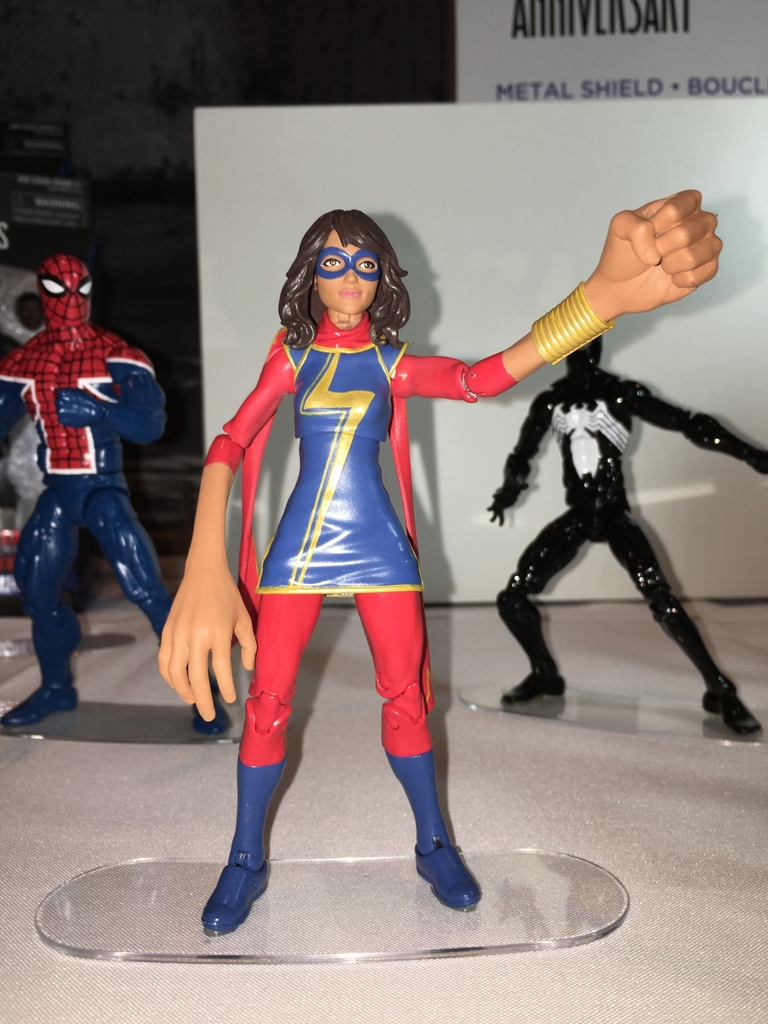 Image Credit: Germain Lussier
No other details were revealed about Kamala — like when we'll actually be able to purchase her — but we'll keep you posted.