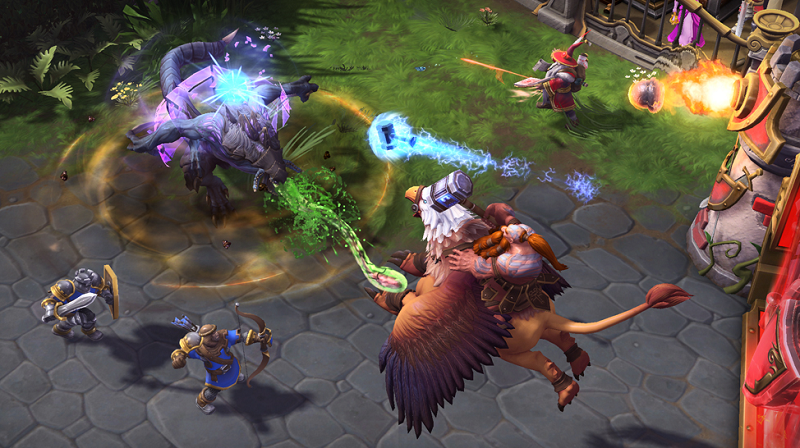 Heroes of the Storm announced today that its upcoming "Arena" mode will be replaced by a new "Heroes Brawl" mode on October 17. "Arena" mode was announced at 2015's Blizzcon. Heroes of the Storm
HotS's new "Brawl" mode will change every week, like Overwatch's and Hearthstone's analogues. It promises to deliver "surreal twists" and "custom rulesets" with weekly rewards.
One "Brawl" variation will be "Hammer Time", which makes all players Sgt. Hammers "with thrusters are permanently engaged," a Blizzard representative explained. In the mode's new "Lost Cavern" arena, players will only have access to one lane. In total, three new arenas will accompany the update, as well as gameplay modifiers that Blizzard says they don't want to spoil.
Here's the trailer:
Today, Blizzard told Gamespot that they're making the switch from "Arena" to "Brawl" mode because of Arena's "design constraints". The experiences had to be small and players couldn't level.
"Instead of being objective-based and pushing the core, it's all about slaughter," Blizzard told Gamespot.
The PTR will launch on October 10. On October 17, the official update will be available to everyone.