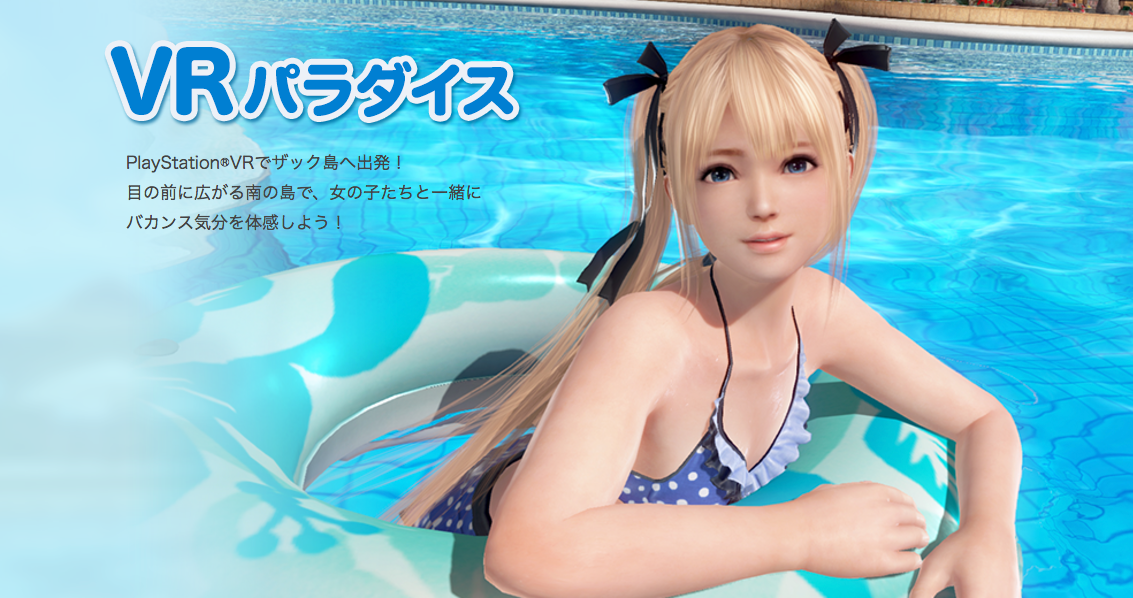 After months of build up, the release day for Dead or Alive Xtreme 3's PlayStation VR content has finally come.
[Image via GameCity]
If you've played any of the Dead or Alive Xtreme games, you should have a good idea of what the VR version will entail. If not, these possibly (maybe?) NSFW clips should clue you in:
PSVR始まりすぎでしょ… #PS4share pic.twitter.com/PVpreqfKoP

— こなろふ (@konarofu) January 23, 2017
DOAX3のPSVR、体感的には顔と顔を10センチくらいにまで近づけてドキドキなんだけど、これも伝わらないなw #PS4sharehttps://t.co/dGuoXCf7wD pic.twitter.com/wnbnInGGfK

— SHU-ZZ (@ntshz) January 24, 2017
Note that these are actually some of the tamer clips out there. 
The DOAX3 PSVR feature was supposed to be available when the game launched last spring, but was ultimately delayed. According to Famitsu, the update will be free until February 28. After that, it will cost an additional 1500 yen ($17). 
Dead or Alive Xtreme 3 has yet to receive an official Western release.