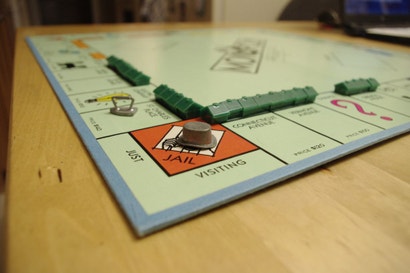 For the last week or so, there's been a copy of Boss Monster sitting on the living room table at home. It's a card/tabletop game where you build a dungeon and fight off adventures who wander through, laying traps and using items to stymie their gold-hunting ways.
There's so many board and tabletop games released these days, and there's never enough time to play them all. But it got me thinking: what are your favourites?
I discovered quite a few last year. I finally played Seven Wonders for the first time - what a game, minus the arcane calculations at the end - and discovered the pleasant Machi Koro. Sushi Go has been a surprisingly solid staple, and having received Sushi Go Party at Christmas I can confirm it's an excellent expansion to the main mechanics.
Plus, Scythe is truly fantastic. Haven't played the expansion yet - although I wouldn't mind a day where I get to play a bit more Scythe. Australia Day is coming up, after all.
What are your favourite board and tabletop games?