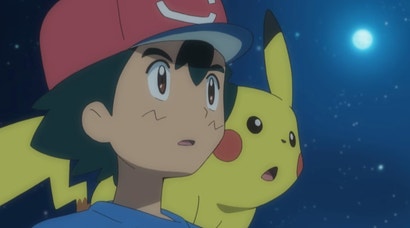 Image: Kotaku
As some of you might know, I'm in the US right now. So the games I would have traditionally given a go over the weekend will go untouched, because you don't bring a massive PC or console with you on international trips.
But one thing I did bring was my partner's 3DS, and a certain present that I got for Christmas.
That present was, as you can no doubt guess, Pokemon Moon. I mentioned in my favourite games of the year that I was waiting to get some time with latest game in the series, and as soon as I got a few spare hours (thanks, long-haul flights) I immediately fell into a familiar routine.
I love grinding the start of Pokemon games.
Case in point: I've got a full party, but I haven't ventured beyond Route 2. I've evolved an Abra from level 5 into a formidable Kadabra. I'm working my way on a Pichu. My starter Rowlet (which I've nicknamed Browlet, because I'm mature) is around level 15. I found a Magnemite along the way who is up to level 13, and I've got a Slowpoke who is at the same level.
On top of that, I've also fallen in love with feeding Grimer. He's so happy. He looks like the Cookie Monster.
Besides that, I've been working my way through Motorsport Manager on Android. I played a strange amount of Formula 1 manager games as a kid (it was on a demo disc, I think) and have always had a little soft spot for those types of games.
What are you playing this weekend?