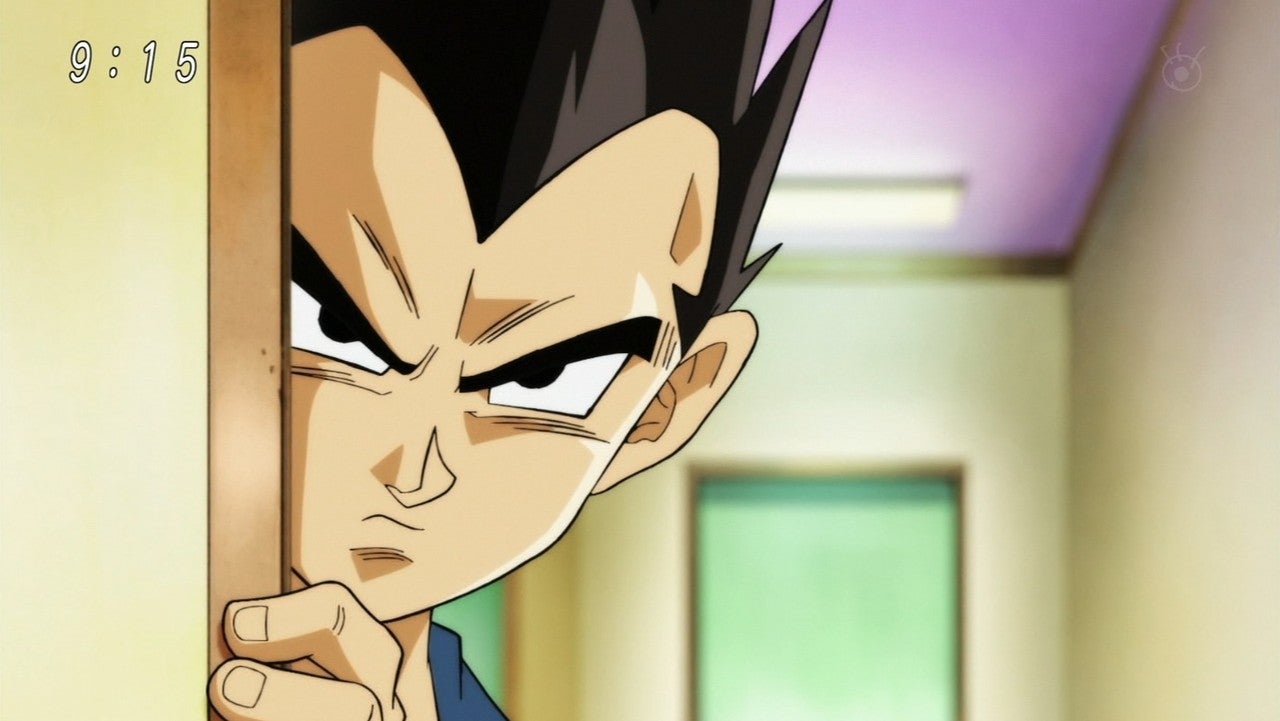 As previewed at the end of the last Dragon Ball Super episode, this latest one was about Bulma and her new baby. If you haven't seen it yet, don't continue!
[Image: Anicobin]
Because, with Bulma pregnant and everyone gathered nearby, Whis did this:
ドラゴンボール超~宇宙サバイバル編~
ブラ誕生!? pic.twitter.com/k8o2imVcaD

— ドラゴンボール動画配信? (@A5Vabo) March 26, 2017
AND NOBODY FREAKED OUT. Well, nobody in Dragon Ball Super, that is. They reacted like this was totally normal.
Meanwhile on the planet Earth...
Did Whis just force Bulma to have her baby using some kind of angel magic? WHAT IS HAPPENING? AM I HIGH? #DragonBallSuper

— Sienko (@AFSienko) March 27, 2017
I just saw whis get bulma to give birth and I have many questions

— Balrog (@BalrogGameRoom) March 27, 2017
WTF, Whis just took the baby outta Bulma like nothing ?

— Jay ?? (@itzjanair) March 26, 2017
WHIS JUST FORCED BULMA INTO LABOR LMAO DRAGONS BALL WHAT

— Steffon 태선우 (@CurveGodPls) March 26, 2017
Okay I gotta say it. Is anyone else a bit.....I dont know....Nettled that Whis just straight up Magic'ed Bra outta Bulma like that ?

— Jordan Downs (@JaxBladeFitness) March 26, 2017
Whis said....Bulma, here's ya damn baby. We have no time for another dumbass filler episode

— Georges Leconte (@GeorgesLeconte) March 26, 2017
okay so whis just WAVED HIS HAND AND MAGIC'D BULMA'S BABY OUT OF HER BODY

whis needs to be stopped

— Tricia Bayfield (@shadowednavi) March 26, 2017
Whis used used his magic to get the baby out from Bulma. Ok pic.twitter.com/s2TZrz4mpn

— GreatSaiyaman60h (@gamer690h) March 26, 2017
But can we address how Whis TELEPORTED Bulma's child out of her?! Like what the hell bro ?

— Ian Besand (@thewhitestkiddo) March 26, 2017
no fanfare, no labor, just poof, a baby pic.twitter.com/EJcfxp71qF

— boanus tv (@boanus_tv) March 27, 2017
LMAO dragon ball super is too much. Freaking whis really just did that for her baby

— John Black (@callmeso50) March 26, 2017
Watching Dragon Ball Super - Whis would make a killing as a midwife.

— Al Stover (@alstover) March 26, 2017
They used Whis magic so they could instantly have Bluma drop her baby weight.

— TheDevilsCorpse (@DragonBallRedux) March 26, 2017
WHIS JUST BIRTHED BULMA'S BABY

I HAVE SEEN IT ALL

— Kal's Channel (@Editor_of_Steel) March 26, 2017
Obstetricians hating on Whis.#DragonBallSuper #TheDragonBallEditor pic.twitter.com/EZeLTPXETp

— Dragon Ball Editor (@The_DB_Editor) March 27, 2017
In comparison, the fact that Bulma literally named this kid "Bra" (ブラ or "bura", which means "bra" in Japanese) seems pretty normal!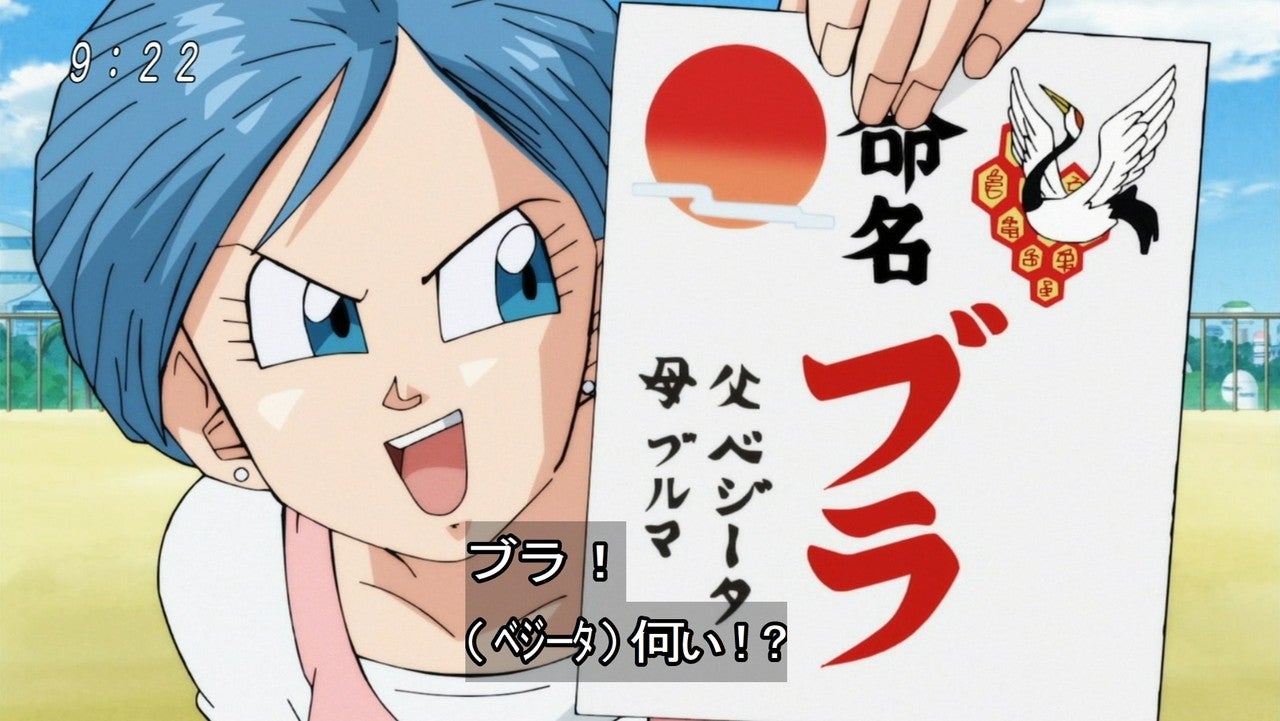 [Image: Anicobin]
I guess it does go with "Trunks"!
For more on Dragon Ball Super, check out the show's official site.