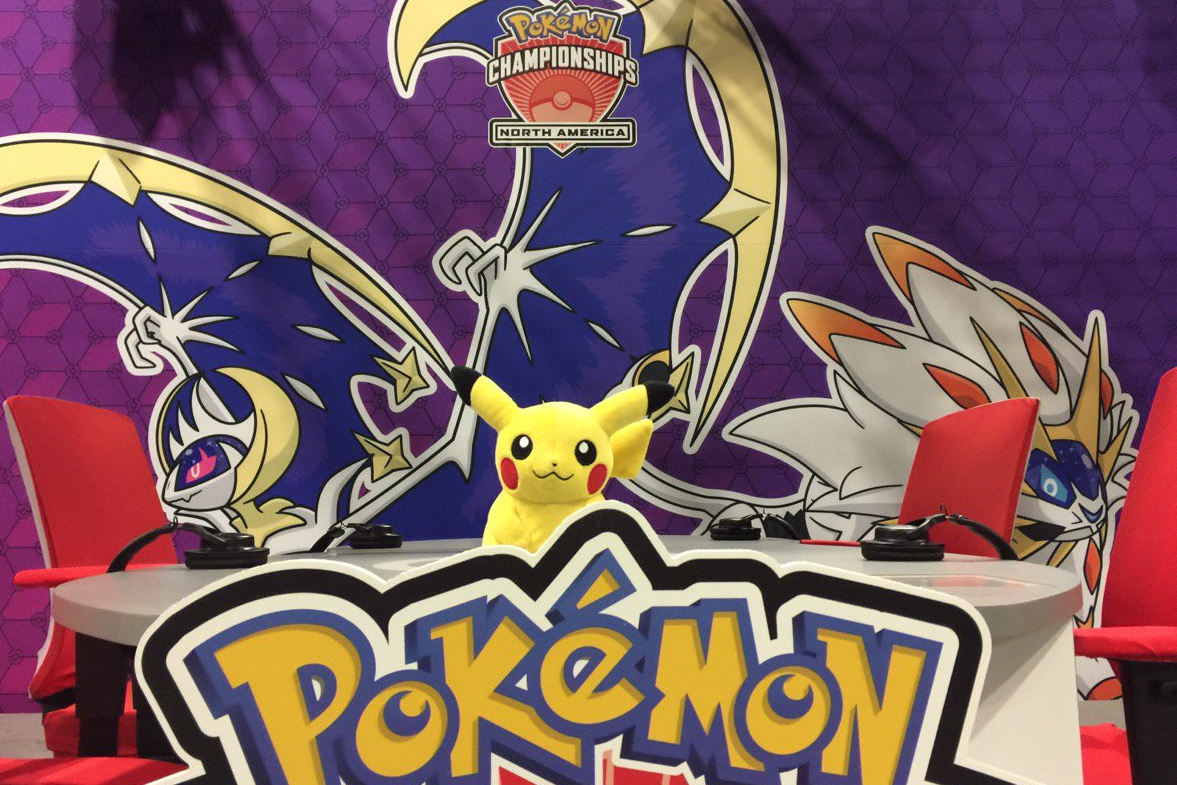 Image credit: Pokemon
With the Dota 2 TI7 qualifiers behind us and ESL One Cologne yet to begin, this weekend belongs to some of pro gaming's other scenes. Most notably Pokemon with the North American Championships pitting the best trainers across the continent against each other. Who's ready for the parade of Arcanine?
Below you'll find where and when you can catch all the weekend's biggest events in competitive gaming. Let us know what you'll be watching in the comments or if you think there's something we might have missed.
Pokémon Sun and Moon
The North American Pokémon Championships are going on right now for both Moon and Sun as well as the trading card game. The Masters Division Finals will kick off tomorrow with a complete schedule of events available here. You can watch the entire event in the stream below.
League of Legends
Week four of the summer league continues today with Ninjas in Pyjamas vs. Unicorns of Love followed by Team Solo Mid vs. Immortals. In South Korea, bbq Olivers vs. Ever9 Winners kicks things off while in China Team WE play NewBee.
You can find all of the matches streaming live on each region's respective channel (NA, EU, China, Korea).
Call of Duty: Infinite Warfare
The Pro League moves to London this weekend as Stage Two proceeds. A full schedule is available here, and you can watch all of the matches here.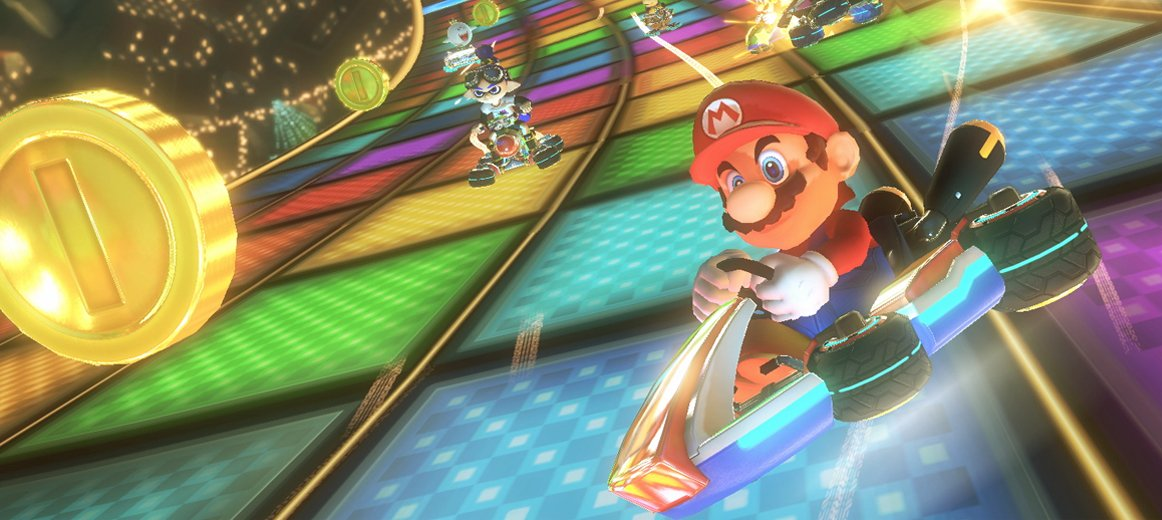 Mario Kart 8 Deluxe
Reported on yesterday, the Mario Kart World Cup, a fan-created and run event, is going on right now as well. It includes competition in both the Wii U and Switch versions of the game, Team Switzerland vs. Team Netherlands followed tomorrow by China vs. Spain. A full schedule of the group stage matches, which continue into next week, is available here.
You can watch the entire event right here.
Counter-Strike: Global Offensive
Ahead of the ESL One in Cologne beginning next week, the PGL offline qualifiers conclude today. You can stream that match here.
Hearthstone
Quarterfinals for the Wild Open are set for 3:00 AM tomorrow morning with the semifinals beginning on Monday at 3:00 AM AEST, followed immediately by the grand finals.
You can watch all of the matches here.
Smash Bros.
Bad Moon Rising 2 will be going on all day today in Melee. Stars like Hungrybox, Plup, and the long awaiting return of PPMD (to doubles) will compete in North Carolina with top 48 set to begin around 9:00 AM AEST Monday.
You can watch that tournament here.
Overwatch
The Overwatch Contenders League continues this weekend. Team Singularity vs. Laser Kittenz and 123 vs. Bazooka Pippiez finish things up todayz, follwed by heavy-weights Immortals and FaZe Clan kicking things off Monday morning at 4:00 AM AEST.
You can stream all of the games here.
Heroes of the Storm
Week two will finish tomorrow morning with Team Expert vs. Zealots kicking things off in Europe at 2:00 PM AEDT and Superstars vs. Even in Death in North America at 7:00 PM AEDT. You can find a complete schedule for both regions as well as current standings here.
The matches themselves will be streaming live here.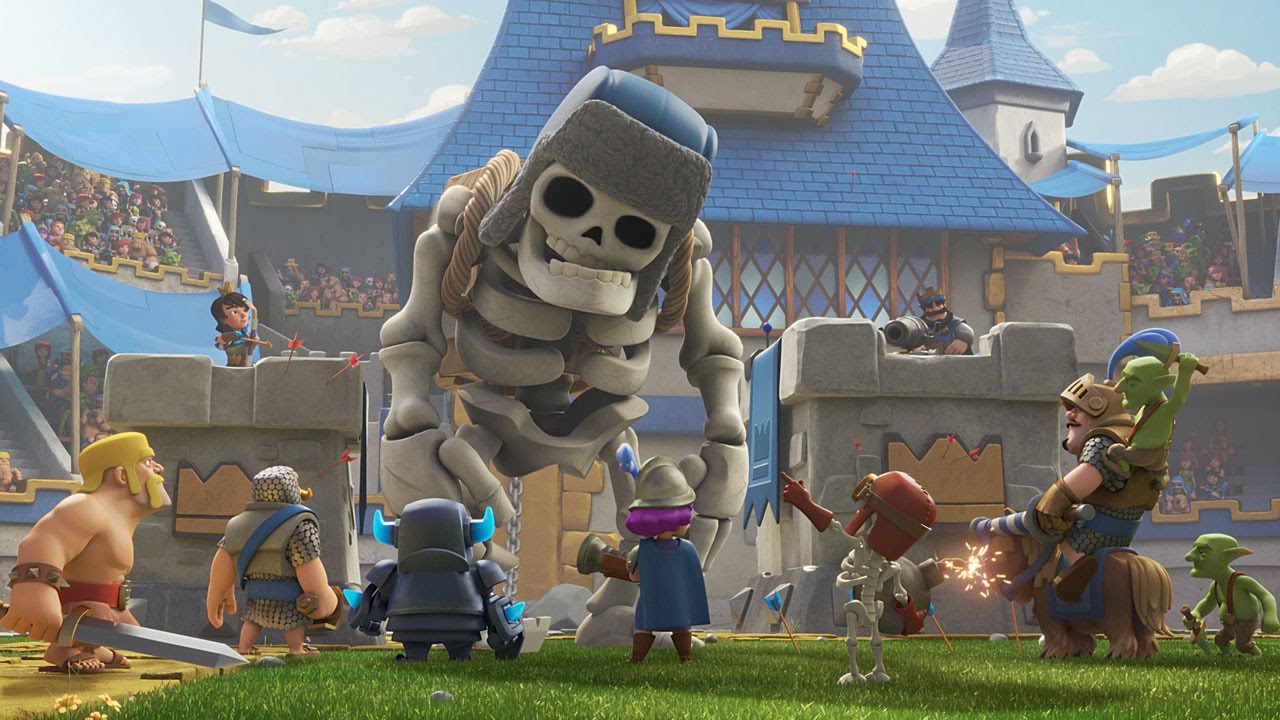 Clash Royale
Players are also currently competing in the Crown Championship to become the season's Clash Royale champion. The six players left from each region will proceed through winner's and loser's brackets to see who makes the grand finals for their continent.
You can stream those matches here.
Quake Champions
Online qualifiers ahead of Quakecon in August are going on this weekend, with teams for 4v4 Sacrifice mode competing in Europe to represent their continent at the championship.
You can stream the matches live here.
Trackmania
Finally, Trackmania Cup 2017 is on right now. The pro racing series will see its best compete with spectators allowed to partake via this stream.