Image: Bungie/Destiny 2
We've all had enough time to ding level 20 now, maybe even finish the Leviathan raid. It's time for you to review Destiny 2.
"Reviewing" Destiny right now is a bit difficult, given everyone knows just how much the game can change. That was part and parcel of Destiny 1's life, with each major expansion changing the game in substantial ways.
In a sense, however, Destiny 2 is starting from a better base. I haven't gone through every random adventure, patrol or encounter that pops up; a good chunk of my levelling was done through the Crucible.
But those odds and ends are better organised, more enjoyable than I found them in the first Destiny. Finding them at all is easier, which helps a lot, and plenty of work in general has been done in reducing the time needed to manage things.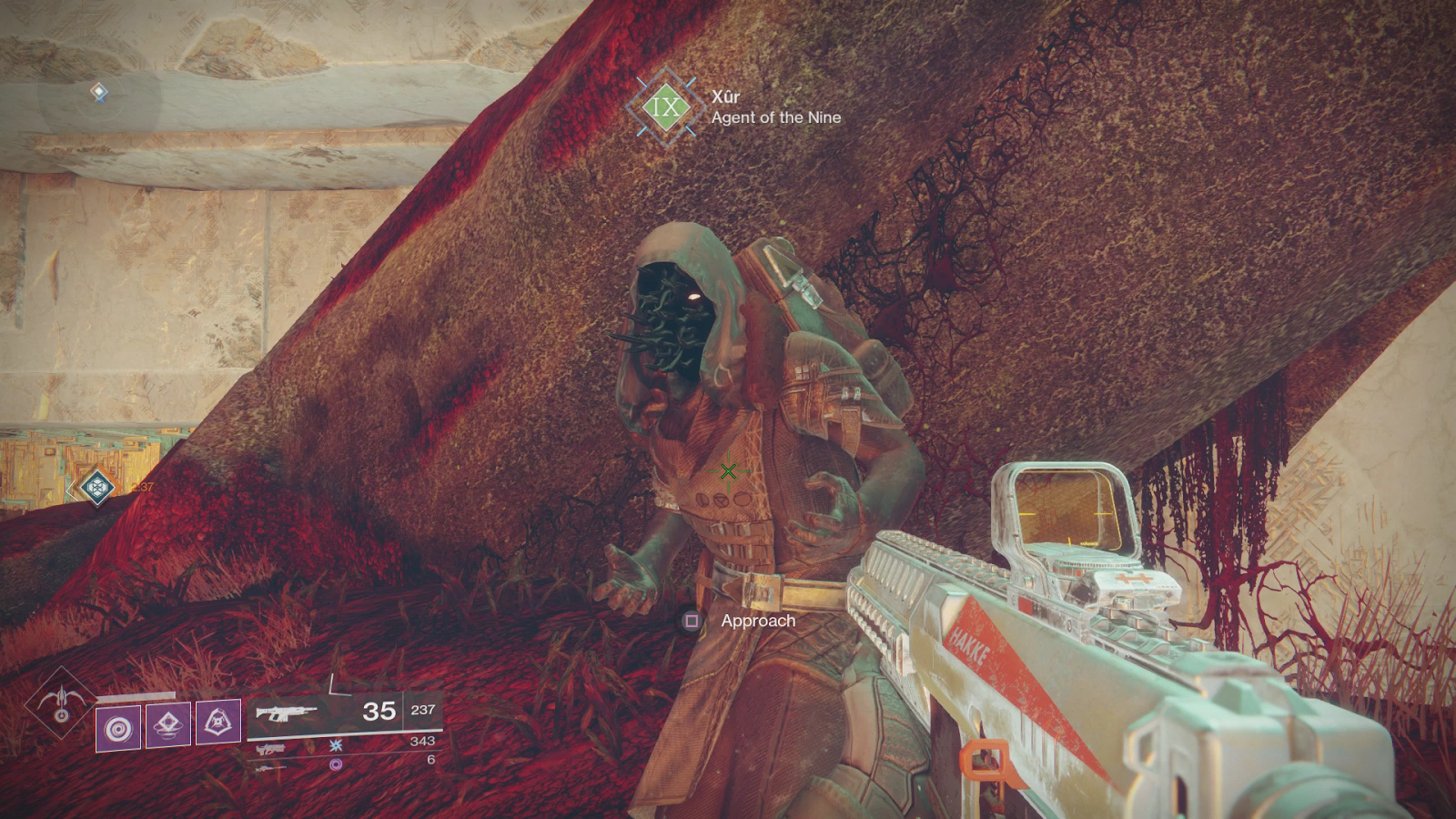 Getting great loot in Destiny 2 means hunting down Xur, the mysterious squid-faced weapons merchant who probably feels strange to kiss. In Destiny, that meant searching the Tower high and low until you stumbled upon him. Thankfully, it's much easier this time around.
Destiny 2 is a much simpler game than its predecessor, but that doesn't mean it's simple. There are a lot of numbers, currencies, and strategies to get your head around.
I'll stick with Destiny 2 for a while, although I'm super keen to jump into the game when it launches again on PC. I miss being able to quickly rotate and spin when people jump over the top of you. But on top of that, it's also nice to be able to ALT+TAB and browse the web between matches. Because while you might not have to Google Xur's location, you'll still need to check forums to see whether the roll on those exotic gauntlets are worth it or not.
How have you found Destiny 2 so far?