Saturday was the first public day at the Tokyo Game Show. Meaning? Throngs of people descended and lined up to play games. There was one title in particular people wanted to play, and that was Monster Hunter: World.

But they probably weren't able to! At least, not on Saturday. The show opened at 10:00AM, but Capcom soon closed the line. There were no more demo slots available that day.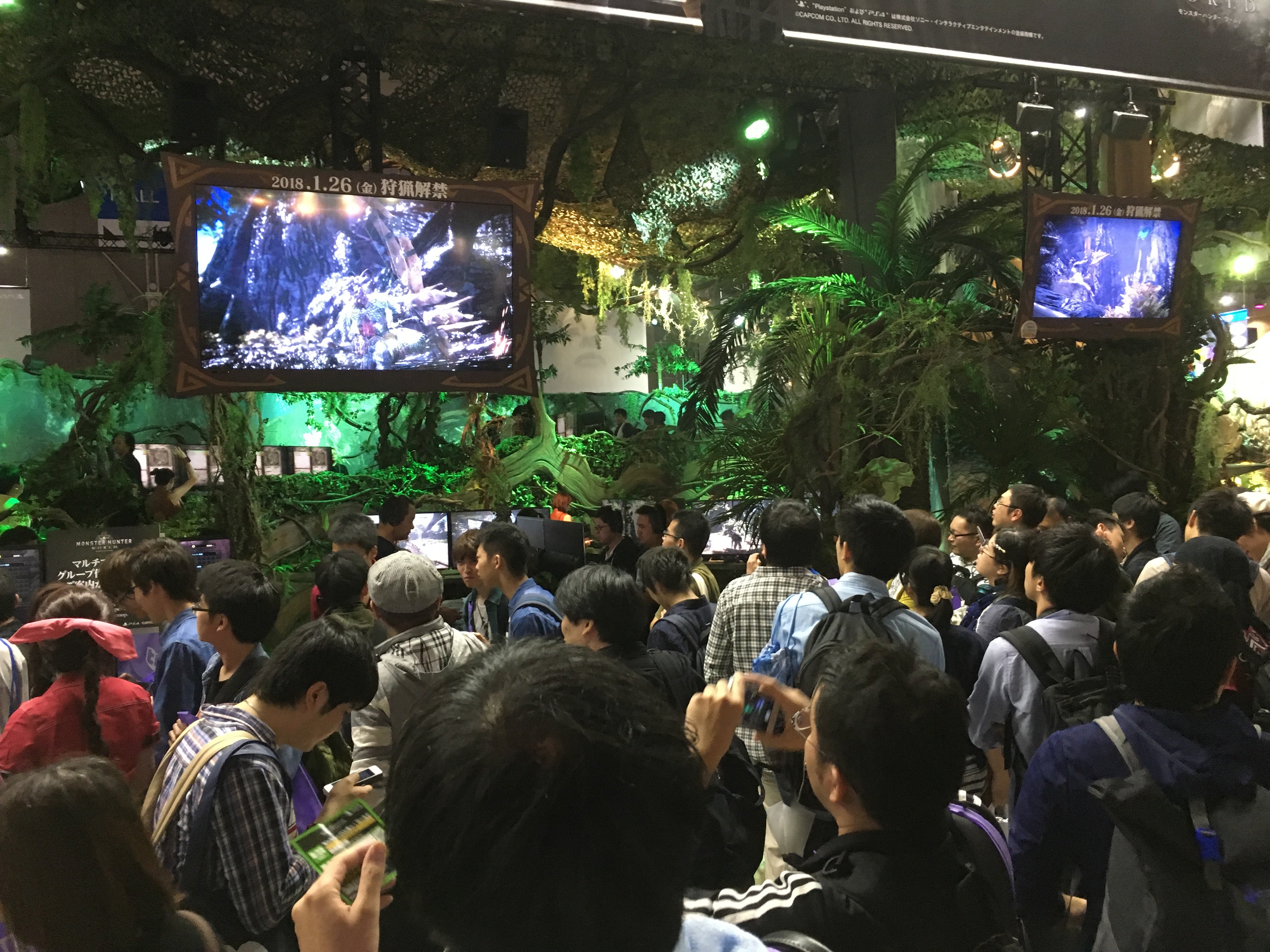 The sign in the top pic says the line closed at 10:15AM, but apparently there were already enough early admission people before the doors opened that the line was closed the moment the general public was allowed in.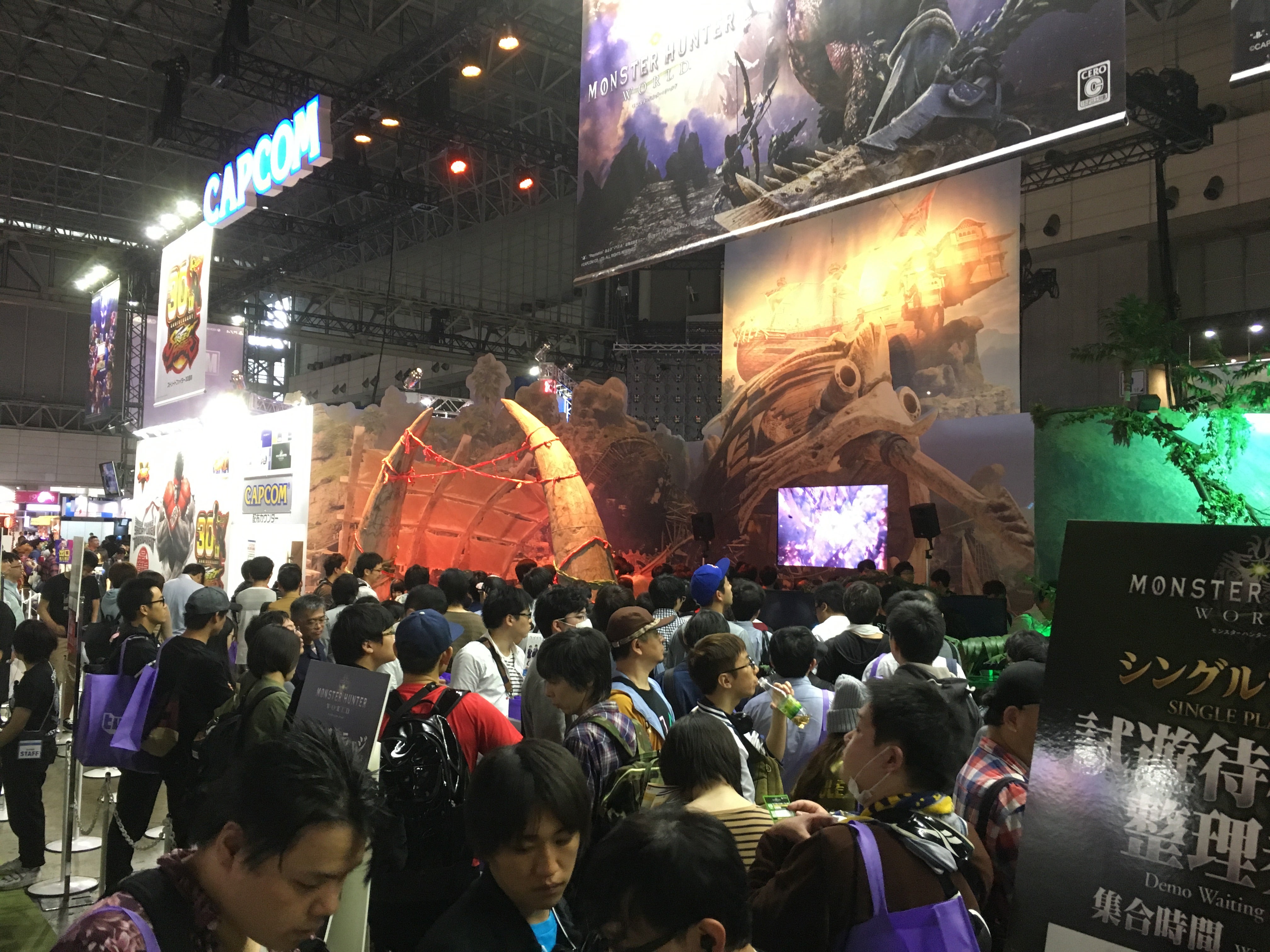 Sony also had a huge Monster Hunter: World display at its booth, which was swarmed with folks hoping to check out the game.
But soon after the doors opened, the line for Monster Hunter: World was closed for the day, because all the demo time slots had been given out.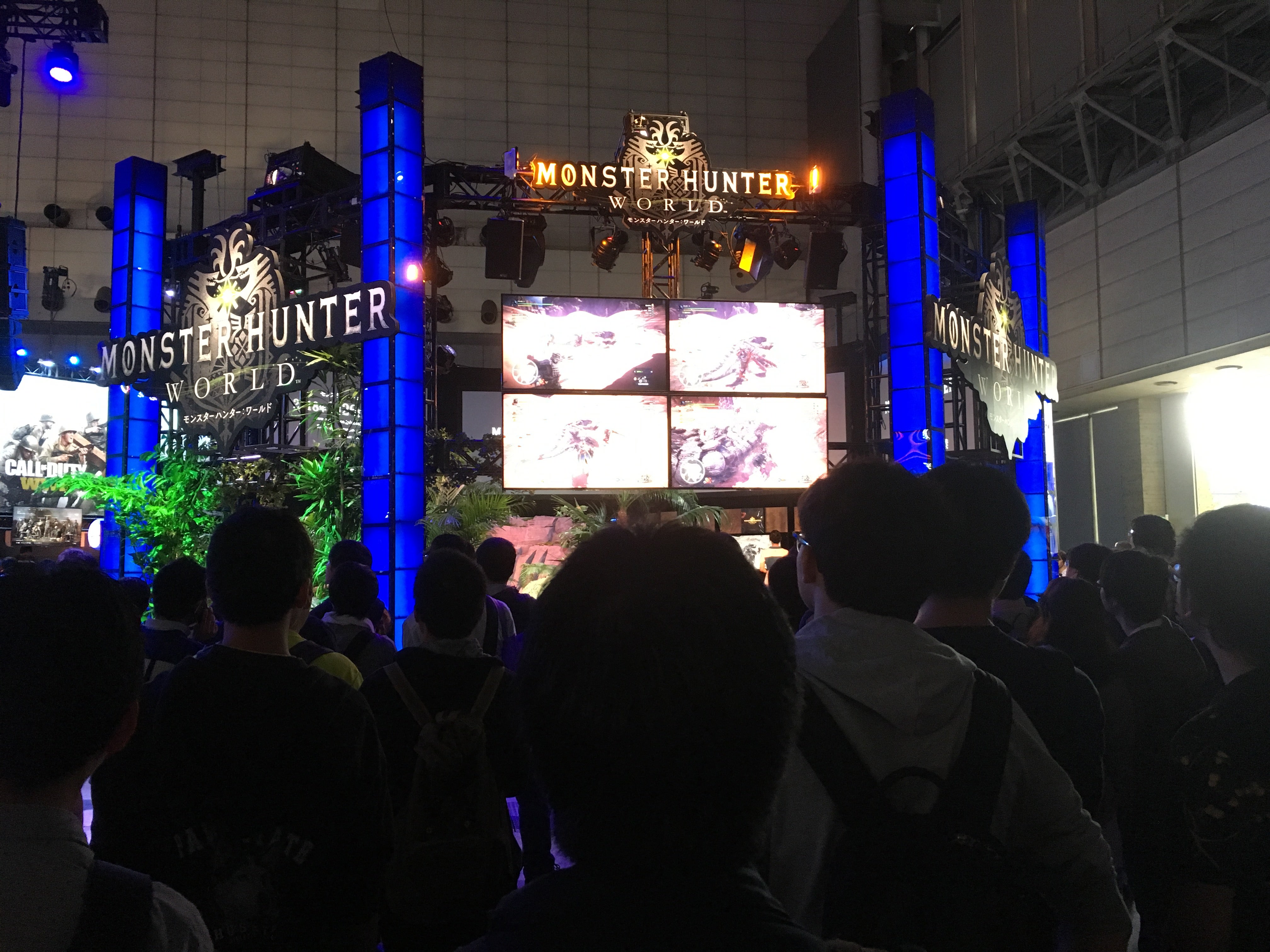 On Sunday, the Tokyo Game Show is once again opened to the public. If you planned on playing Monster Hunter: World, the best advice would have been to get in line at the end of Saturday.