Fancy construction sets are nice, but there's plenty of building to do in Minecraft proper. The first wave of Minecraft Adventure Figures from Jinx are the perfect way to just hang out at your desk with Steve and the gang.
Available this month at Walmart, Target and collectable retailers such as Gamestop (they also dabble in video games), Minecraft Adventure Figures are a series of six lovingly-crafted vinyl statues celebrating the life and death of Steve, Alex and their various enemies.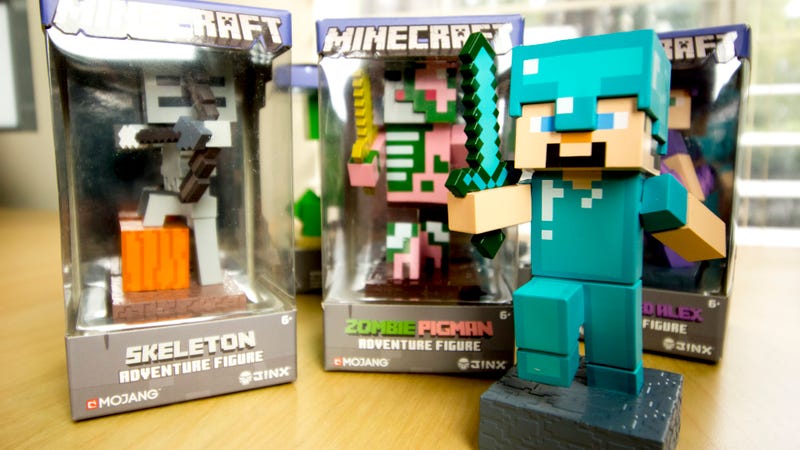 I'm not normally one for toys that don't actually do anything, but there's something about the design of these that implies action without actually imparting any. The slight curve to the characters' bodies, the sway of their blocky arms. They are ready for adventure, even if that adventure never comes.
The initial assortment includes Diamond Steve, Enchanted Alex (AKA Hawkeye), Zombie, Zombie Pigman, Skeleton (or jack-o-lantern with Skeleton friend) and, of course, a Creeper. They run $9.99 apiece and surprise — they are sold in window boxes, so you don't have to worry about doubles.
Check out some shots of the Minecraft Adventure Figures in relative action below.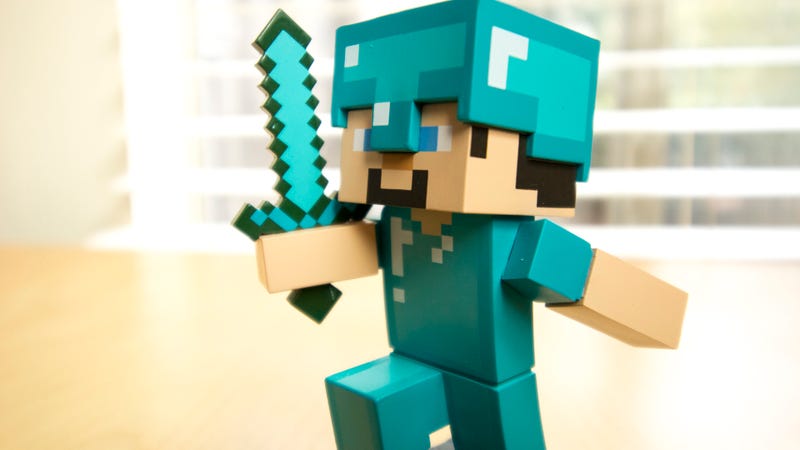 You can't go wrong with good old Diamond Steve. While staying true to texture, the Minecraft adventure figures give the characters' bodies a slight curve, adding a sense of momentum to the stationary toys. He is charging towards a thing, and that thing is probably adventure.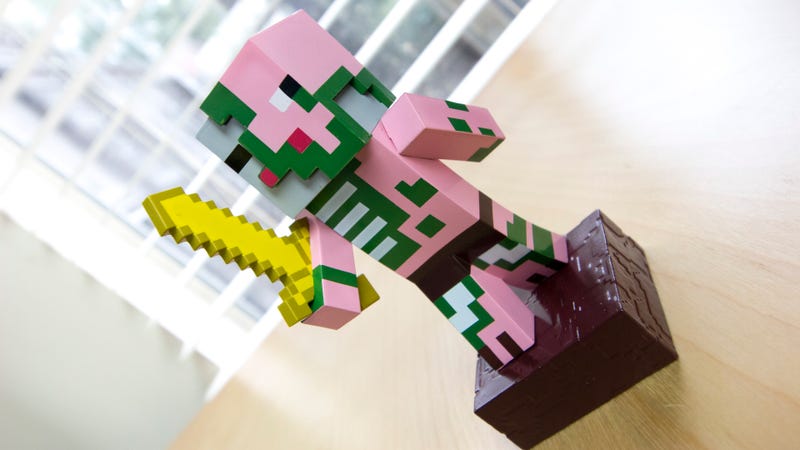 Zombie Pigman's pose is so similar to Steve's that it almost looks like a repaint, but upon closer inspection the arm angles are different. Plus there's the whole rotting skin thing.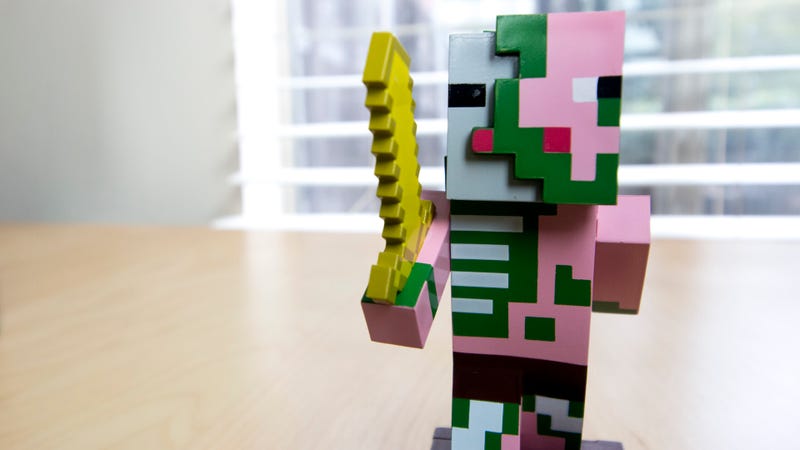 There's something mildly disturbing about seeing a character you're used to viewing in game with a flat texture as a real-life object with a layer of peeling, rotting flesh. It makes me want to pick at it.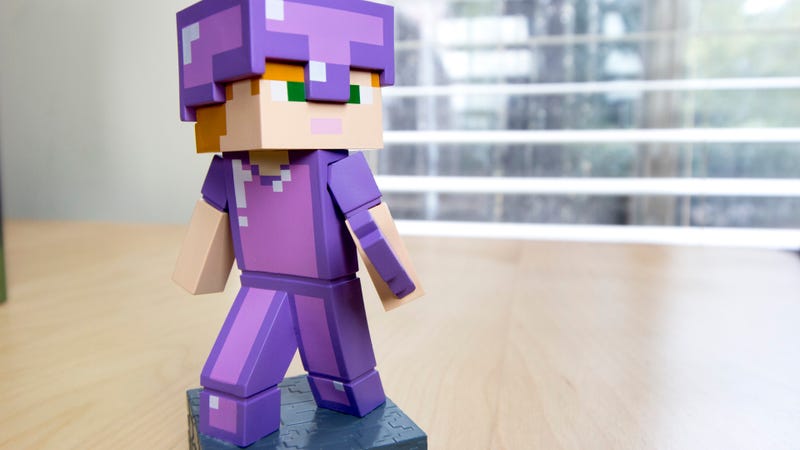 Enchanted Alex, or cubic Hawkeye? The purple-clad archer is definitely giving me some Clint Barton vibes here. I like that while Steve chargers forward, Alex is looking off to side. He looks distracted. Contemplative. Most likely to be eaten by a zombie.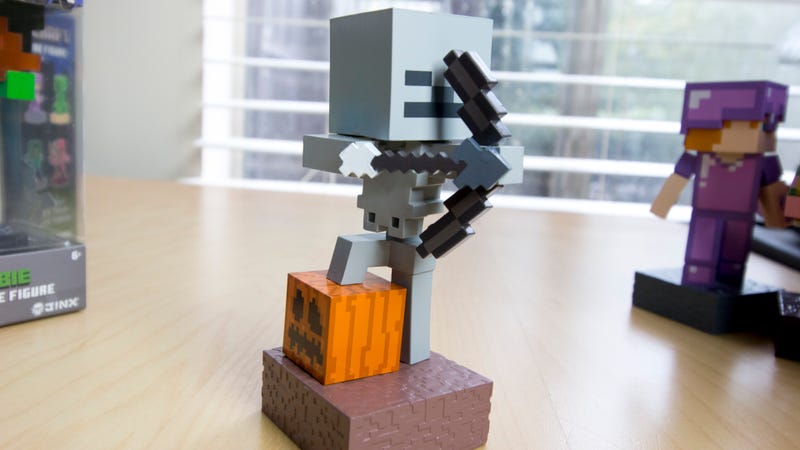 The skeleton archer is much more prepared for archer action than Alex. It's arrow is knocked and loaded, it's bony little leg propped up on the unsung hero of the entire line, jack-o-lantern cube.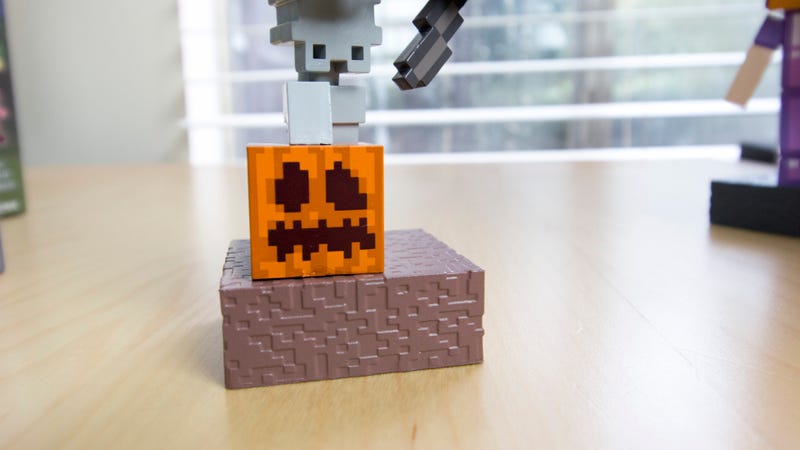 They really should have just called this one "Jack-O-Lantern Cube with Friend." That's how much I love this little orange bastard.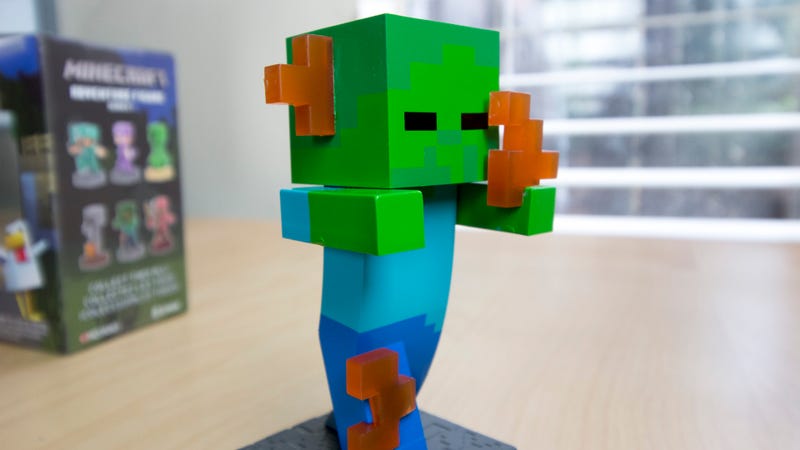 Zombies are fun, sure, but you know how to really get a party started? Zombie on fire. A little flame adds just the perfect hint of translucent orange. Who has marshmallows?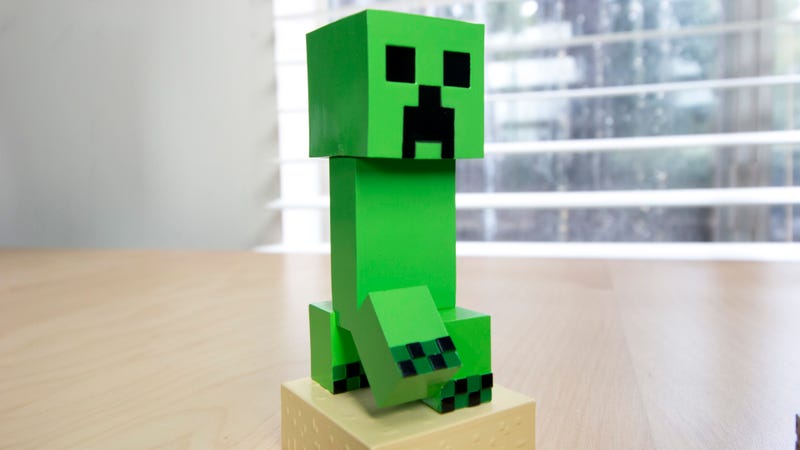 The Creeper needs not your arms, weapons or curves. The Creeper is a relentless death machine. It does not bend. It only breaks. Explosively.