Here's something that will make you feel old if you grew up reading comics. Todd McFarlane's Spawn (and the rest of Image Comics, to be fair) is 25 years old this year. And to celebrate, 25 artists have created 25 unique pieces of art based on the demonic character.

All Images: Hyaena Gallery
The exhibit will go on display at the Hyaena Gallery in Burbank, CA, starting at 7PM on November 30. But if you can't make it to Southern California, here are a few of the more gruesome and evocative pieces.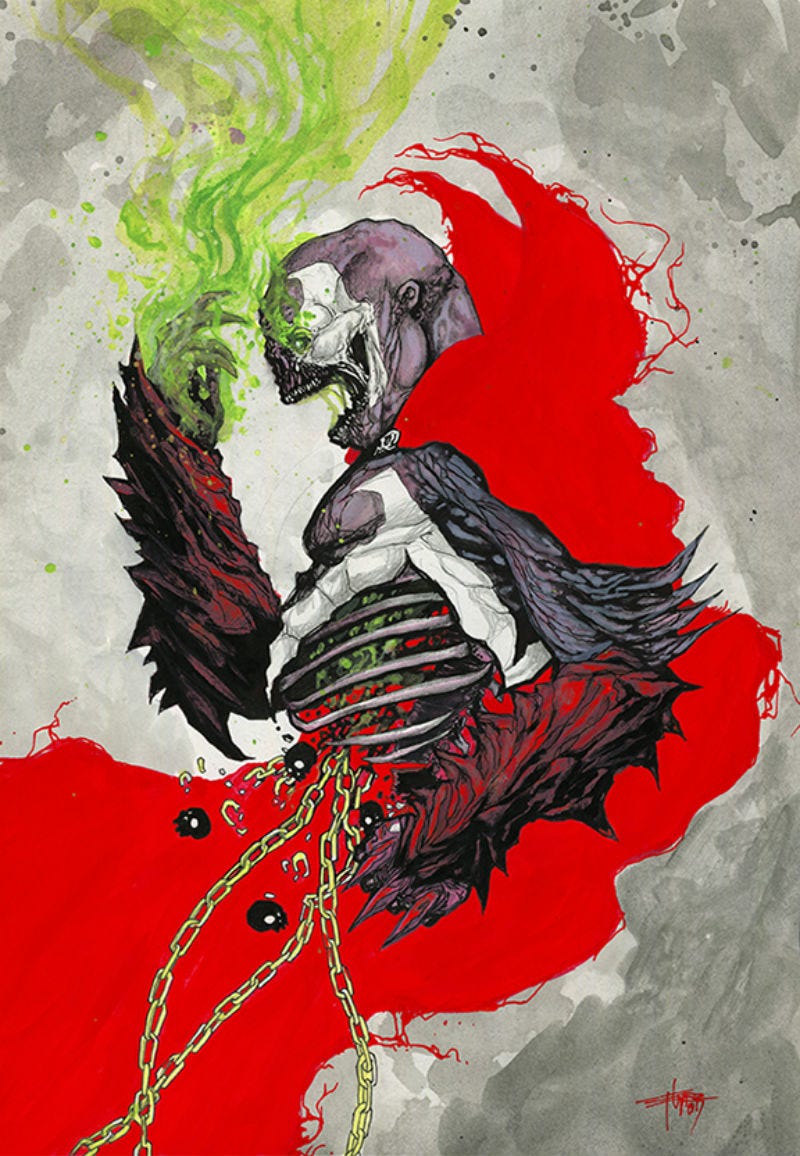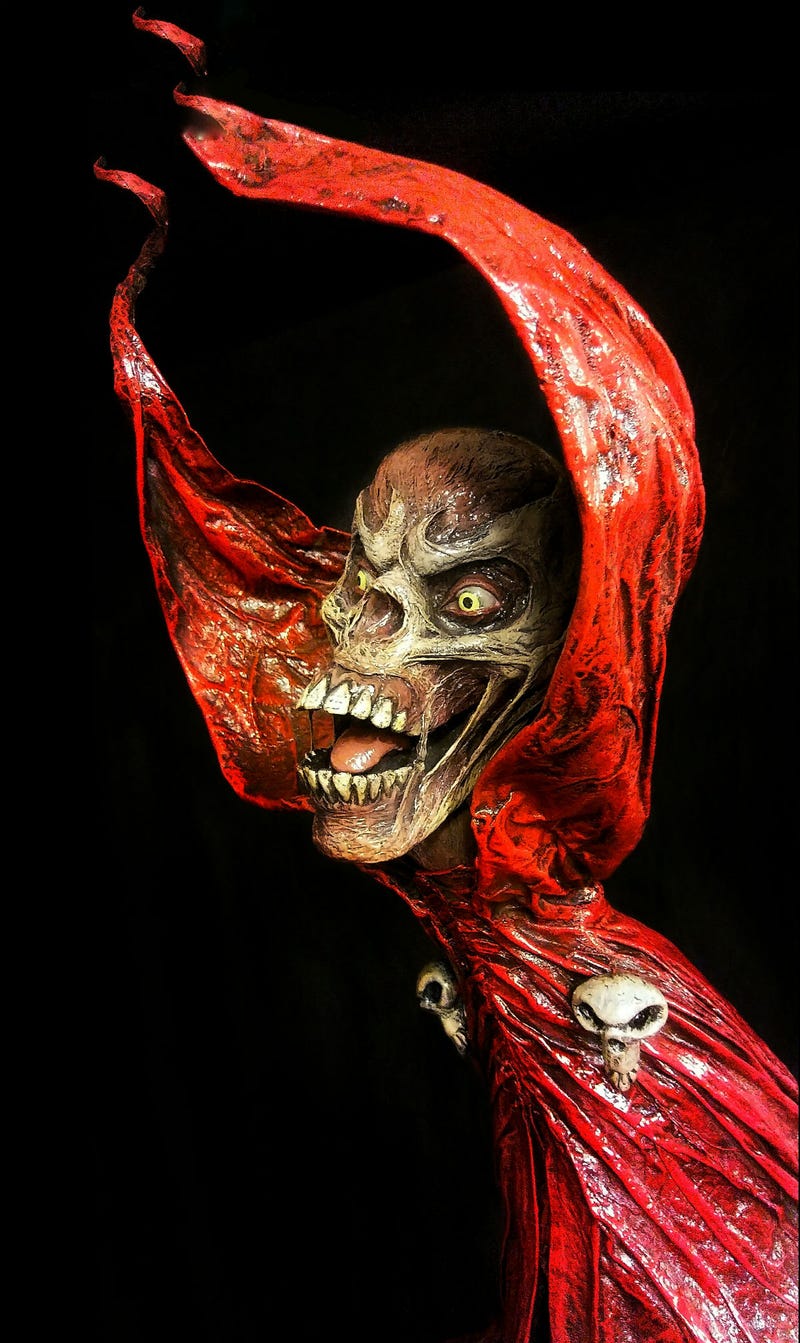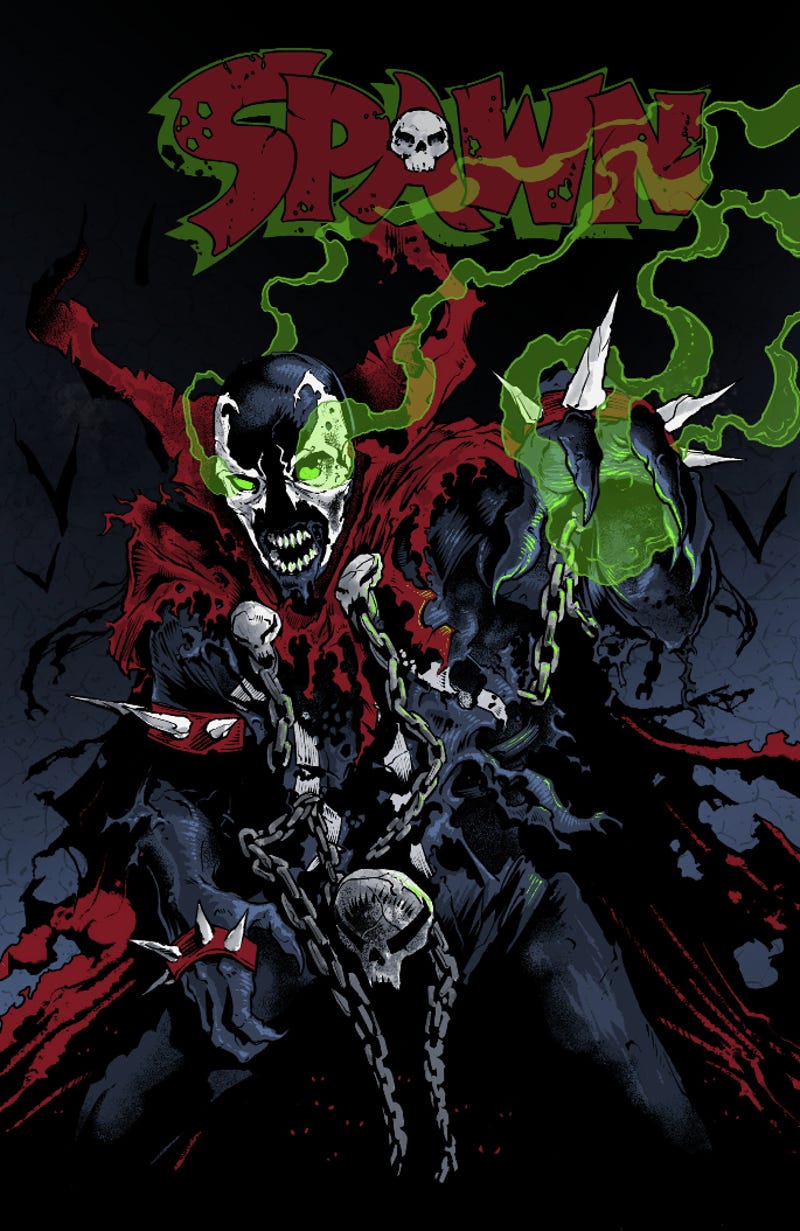 Art by Scott Buoncristiano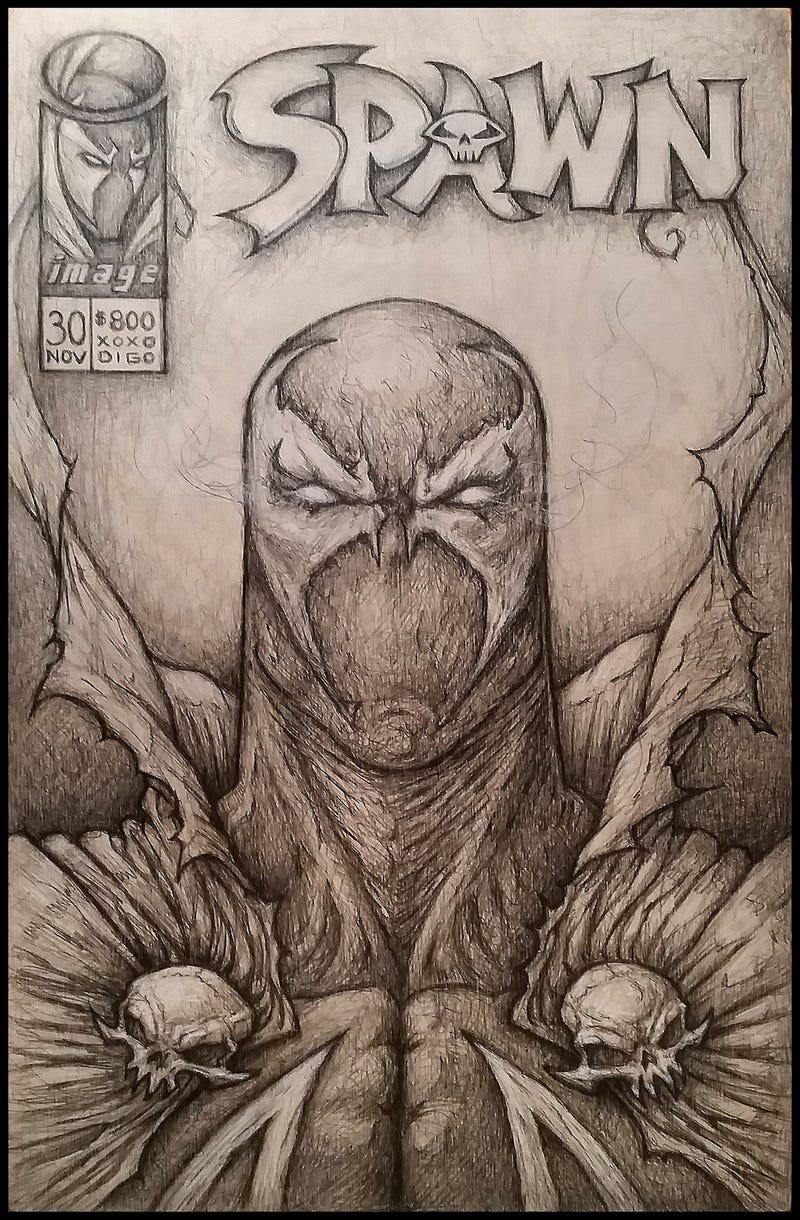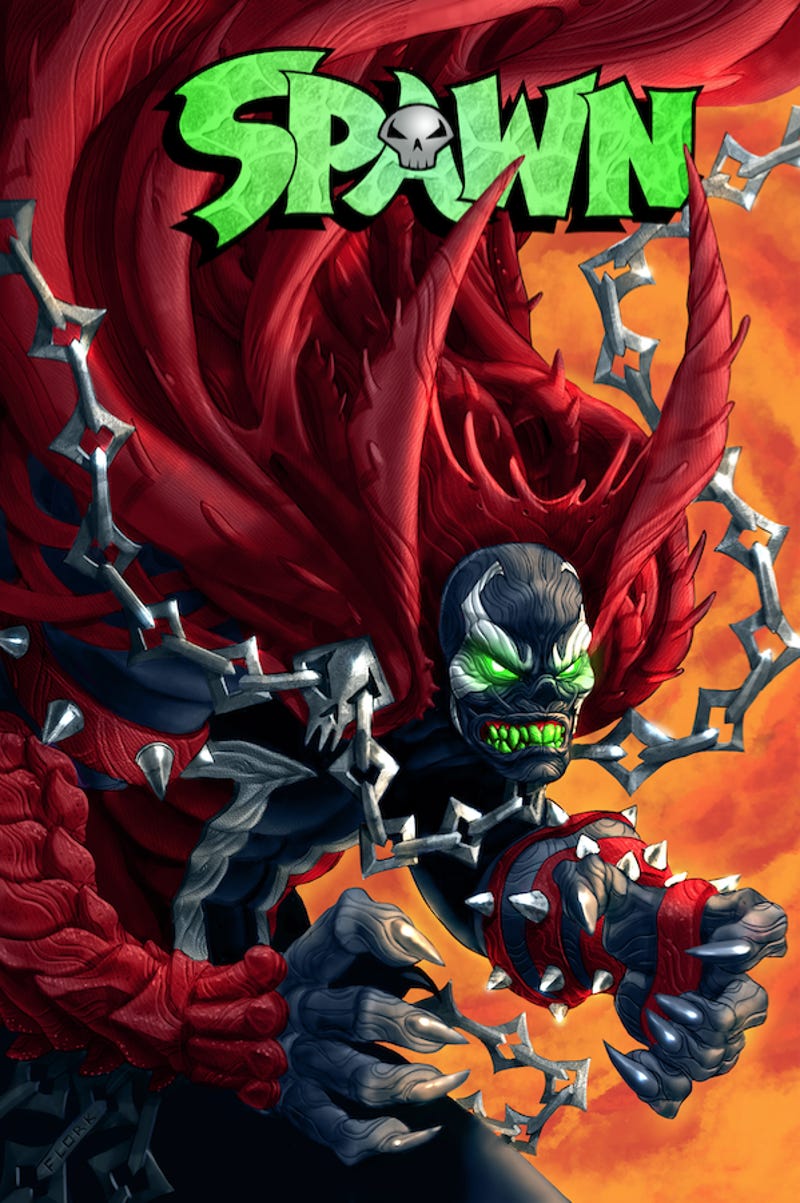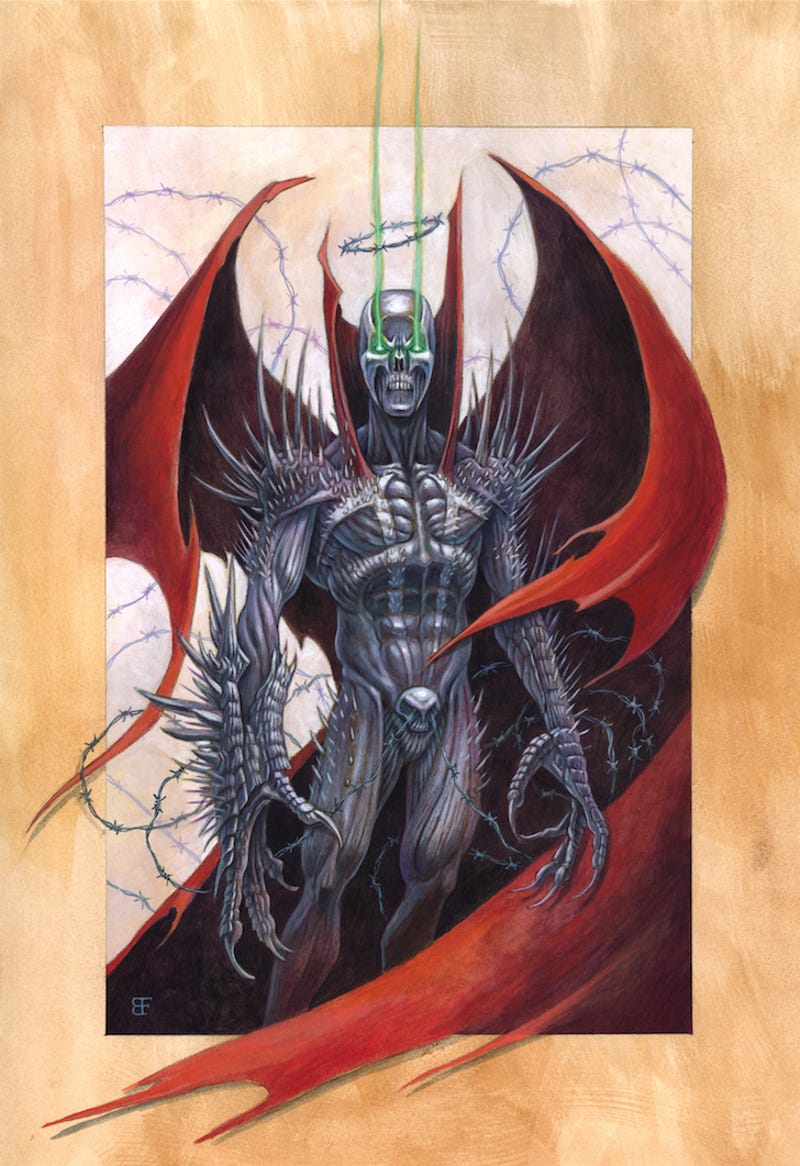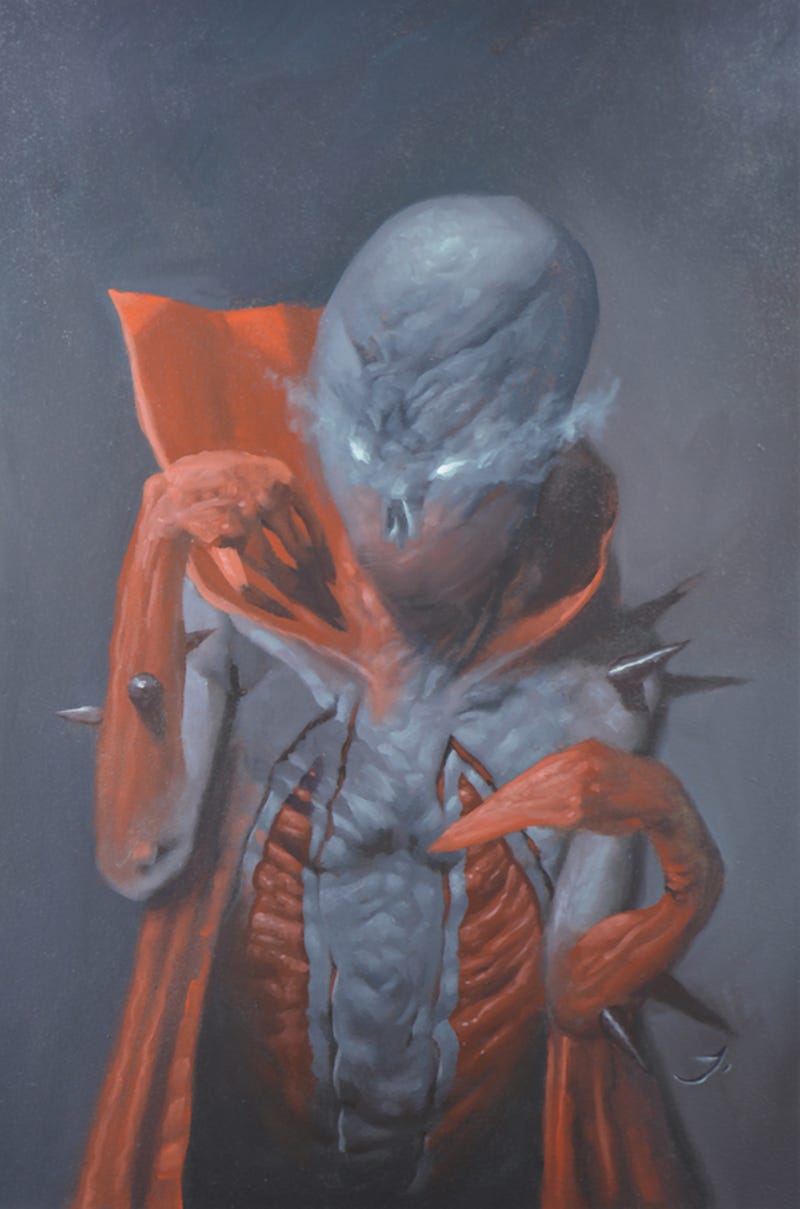 Many of the pieces are already on sale through the gallery, and can be purchased here. There are also more at this Tumblr page.
[Tumblr]