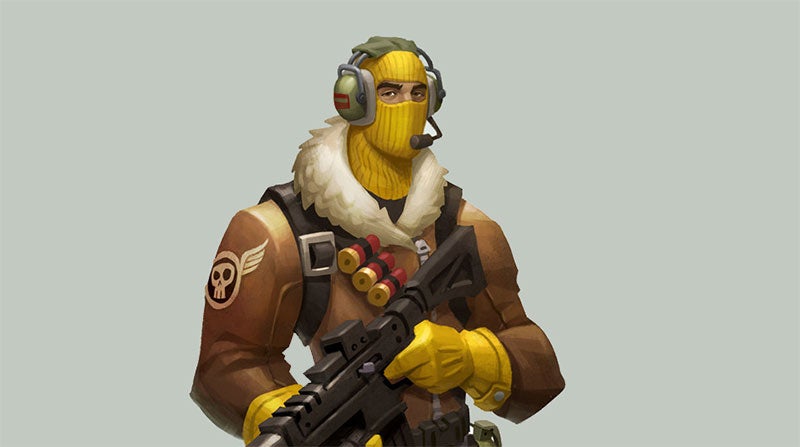 Last week, YouTuber elrubius put out a call saying he wanted 100 of the top Spanish-speaking Fortnite players to get together and play in the one game. That game went down earlier tonight, streamed live on YouTube, and over 1 million people tuned into watch.
Chavales, esto puede que sea una locura, pero si sale puede ser divertido de cojones. Quiero juntar a 100 Youtubers TOP de habla hispana para reventarnos en Fortnite esta semana. Ya hay algunos apuntados, pero si estais interesados escribidme por twitter. VA A SER LEGENDARIO.

— elrubius (@Rubiu5) March 19, 2018
The game, organised for fun, brought around 1.1 million to elrubius' YouTube channel going by screengrabs, almost double the figure achieved on Twitch last week by Ninja, Drake and pals.
1.1M people watching @Rubiu5's Fortnite BR tournament live right now on YouTube ???? https://t.co/vhW8amAAFq pic.twitter.com/Lu7cMBc69Z

— Alex Rubens (@alexrubens) March 25, 2018
But if you really want some perspective, consider that this was just the figure on elrubius' channel; the other players were streaming to their own audiences as well.
The list of many of the YouTubers taking part included:
Aqui os dejo la lista. Si falta alguno perdonadme! Montar esto es mas lio de lo que pensaba xD Todavia quedan huecos asi que ya sabeis, spammead a quien veais que falte. Que os parece hacerlo este finde? Cada uno desde su PC stremeando su punto de vista molaria. pic.twitter.com/B3wdjc53cI

— elrubius (@Rubiu5) March 20, 2018
Here's the stream of the whole thing, which at time of posting has been viewed almost nine million times:
This game is going to take over the entire planet.