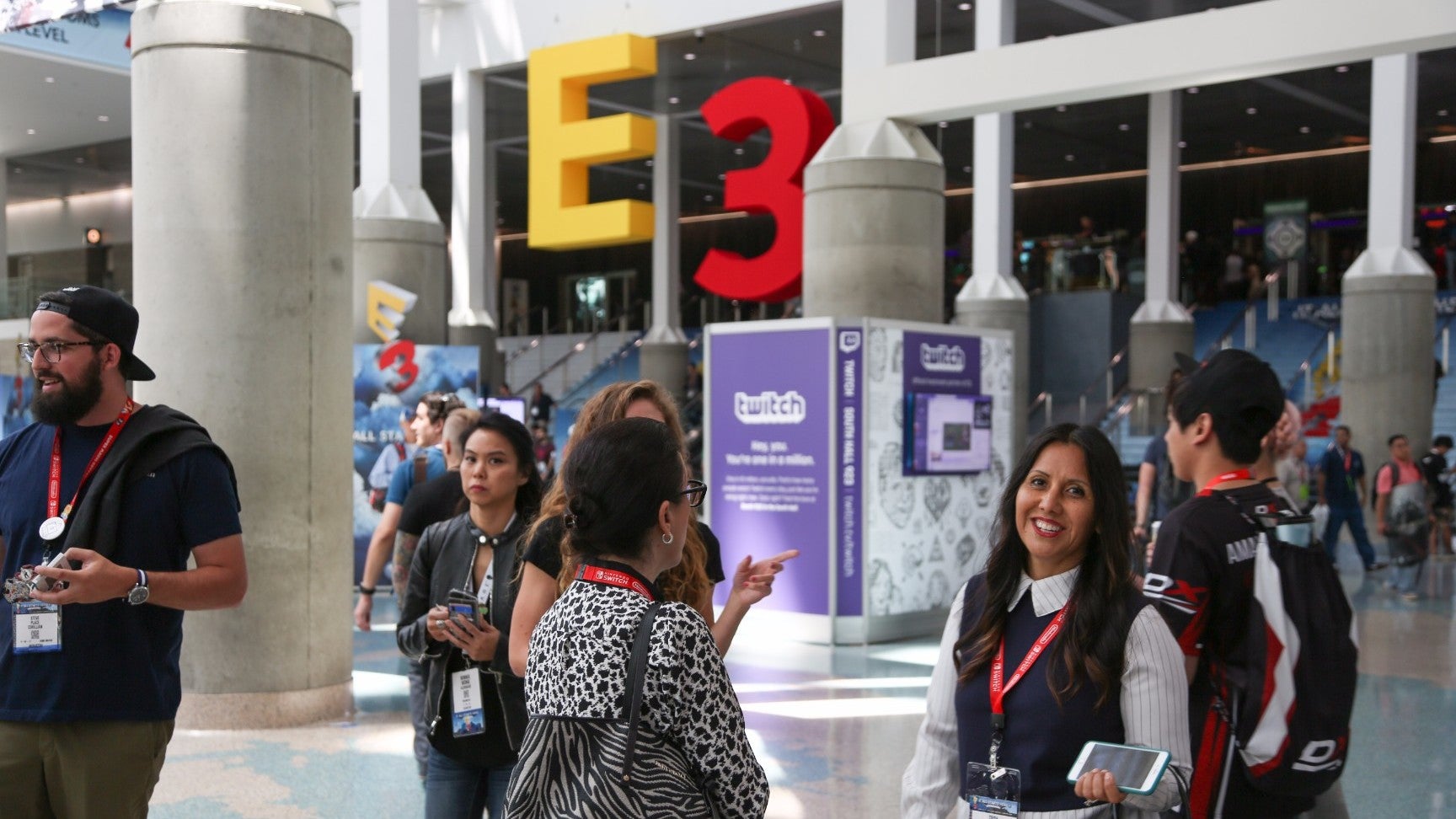 We're several weeks away from E3, the video game industry's annual tribute to buzzwords, explosions, and shocking reveals of games that will take decades to come out. Are you excited? I'm excited.
Photo: E3 2017 (Courtesy ESA)
Here's the schedule so far:
EA - Sunday, June 10, 4AM AEST
From sports to shooters to... more sports, EA will kick us off with an opening presentation from EA Play, the publisher's event in Los Angeles. (EA stopped officially participating in E3 a few years ago.) We can expect to see a new Battlefield, an in-depth look at Bioware's Anthem, and hopefully some other cool surprises.
Microsoft - Monday, June 11, 6AM AEST
It looks as though Team Xbox has moved permanently from its previous Monday morning local time slot to Sunday afternoon, which helps spread out the fun. Microsoft has a lot of pressure to compete with Sony's fantastic lineup of exclusives, so this will be one to watch. New Gears of War is a safe bet, but what else does Xbox have to show? And what T-shirts will Phil Spencer be wearing?
Bethesda - Monday, June 11, 11:30AM AEST
The publisher of Fallout and Doom won't make attendees stay out late this time, as it has thankfully moved this year's press conference back. Bethesda doesn't have a single announced game at the moment, so this presser should be full of news. Some safe guesses include Prey DLC and whatever's next from Fallout 4 developer Bethesda Game Studios.
Ubisoft - Tuesday, June 12, 6AM AEST
The folks behind Assassin's Creed and Watch Dogs always put on a good show, stuffing their presser with big announcements and "one more thing"-style surprises. We know we'll see The Division 2 and Skull and Bones, but what about a new Splinter Cell? Or the next Assassin's Creed? And how's Beyond Good and Evil 2 doing these days?
Sony and Nintendo have not yet announced their plans, but Sony typically holds its press conference on Monday night local time, while Nintendo has spent the past few years airing a special pre-recorded Nintendo Direct on Tuesday morning local time. Last year, Sony's conference kicked off at 1100 AEST on the Tuesday, while the Nintendo Spotlight was 0200 AEST the following day.
Nintendo has also already announced an E3 tournament for the upcoming Smash Bros. on Switch.