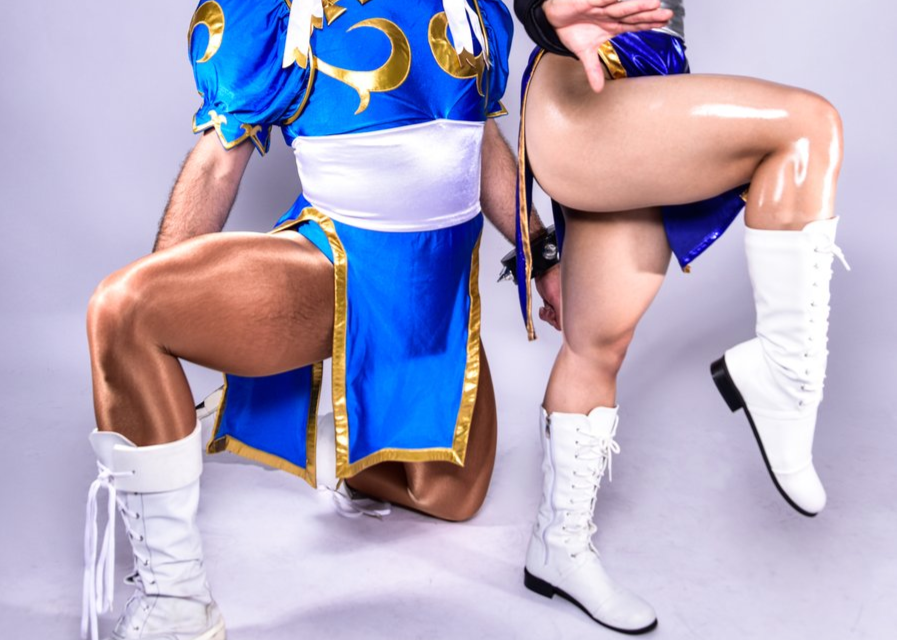 Singer and pin-up Ladybeard is the manliest Chun-Li of all. His cosplay was excellent! Know how to make it better? Add another pair of massive thighs.
Photo: Ladybeard Japan
With Ladybeard, that's Reika Saiki. She's a weightlifter, wrestler and model.
目指すは、東京プリンセスカップ2連覇❣️❣️
明日トーナメント開幕…????https://t.co/kZP1pIRTO6

????✨????✨????✨????
✨大事な初戦… ✨
????必ず突破する????
✨????✨????✨????✨#tjpw #筋肉アイドル #ムキカワ #元気やる気才木前向き pic.twitter.com/LnLPNrsWyT

— 筋肉アイドル才木玲佳ReikaSaiki (@saikireika) June 2, 2018
She's the other part of Ladybeard's newest idol unit Deadlift Lolita.
今日... ちょっと面白い撮影しました!
今晩アップするのでお楽しみにいいいい!!!! pic.twitter.com/a0xkPyX17H

— DEADLIFT LOLITA@6/20渋谷 (@dll_japan) June 7, 2018
Deadlift enough and you too can end up with Chun-Li thighs.