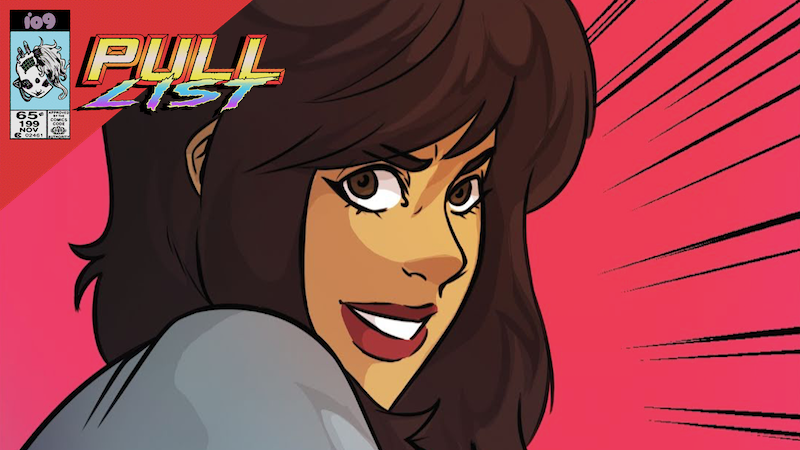 Julie, a guitarist whose life is about to change in We Are the Danger.Illustration: Fabian Lelay, Claudia Aguirre (Black Mask Studios)
As much as we all like to fancy ourselves as self-sufficient islands, it's impossible to really get through life while also enjoying yourself if you don't have people in your corner who want to see you succeed.
Narratively, this week's best new comics have little in common other than the fact that they're a testament to the fact that everybody needs a little help to make it through hard times - and there's absolutely nothing wrong with that.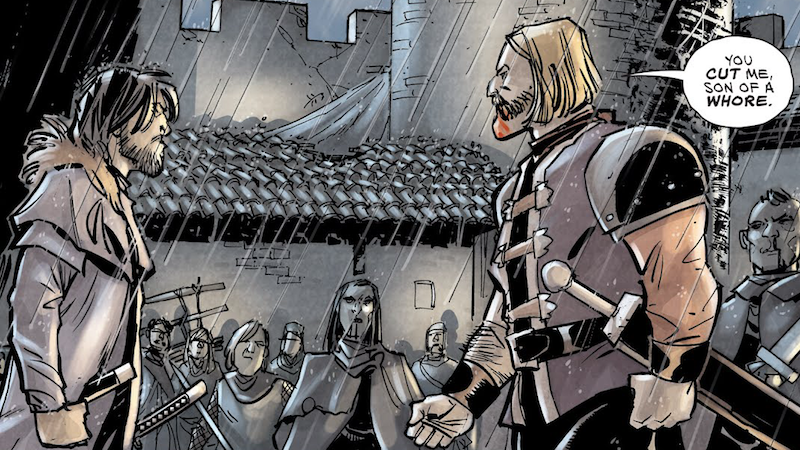 A transient man facing off against the brutish Sir Feist.Illustration: Justin Greenwood, Eric Jones, (Image)
The Last Siege
Image's The Last Siege is a comic for people who are jonesing for a fix of Game of Thrones' gloomy, moody political intrigue without the overlong commitment and excess of parallel plots.
Set in a world where monarchies still reign supreme, The Last Siege tells the story of Lady Cathryn, a young girl who suddenly finds herself in the unenviable position of being the heir apparent to her house's throne in the wake of her father's death.
Because Cathryn's a child and her house is under attack by a king from a faraway land, her royal advisors all know that it would be irresponsible to allow her to take the throne immediately.
But Cathryn's youth also makes her a target for the conniving men around her who would seek her hand in marriage in order to take the throne for themselves. As war rages on the battlefields, so too does it in Cathryn's court, as her advisors disagree about which course of action would best protect both her and the realm.
Unlike Game of Thrones where young monarchs tend to get offed rather cavalierly, The Last Siege seems to be setting up an arc in which Cathryn, though in danger, will actually have adults on her side who're capable of acting in her best interest because they're genuinely good people.
It's a welcome change of pace for a genre of fiction that's overfull of gratuitous violence and death - and it will give you a reason to root for the protagonists without fear of their impending demise. (Landry Q. Walker, Justin Greenwood, Eric Jones, Image Comics)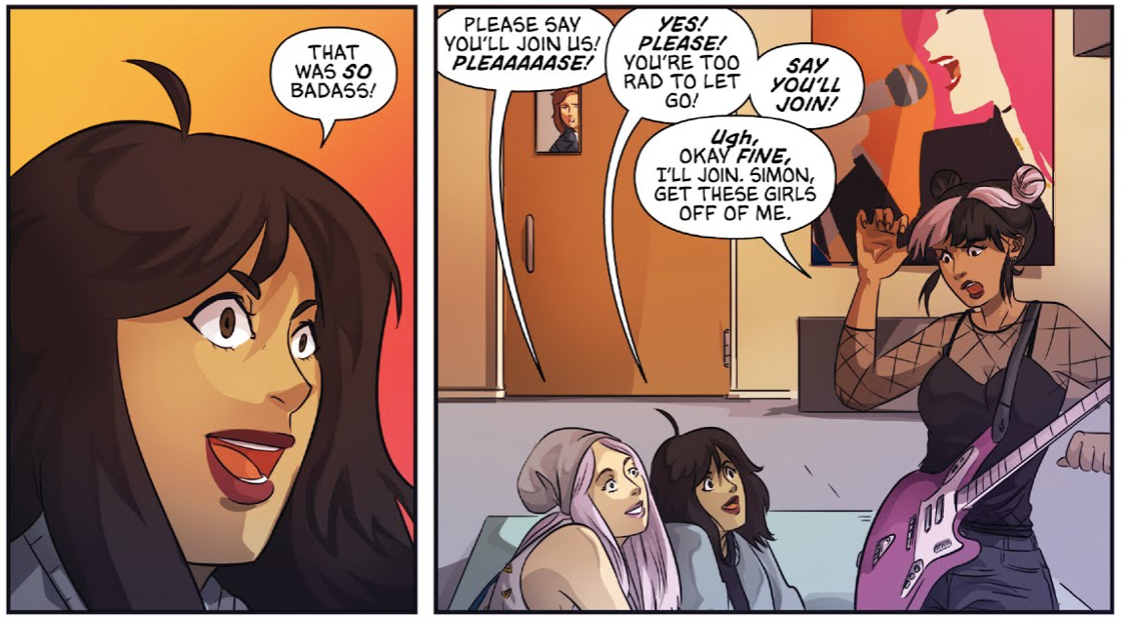 Julie convincing her newest bandmate to join their group.Illustration: Fabian Lelay, Claudia Aguirre (Black Mask Studios)
We Are the Danger
There is no purer magic then the feeling you get when you meet a group of new friends and realise that not only do you all get along, you also bring out the best in one another without really thinking or meaning to.
Julie, a teenaged drummer from the Philippines, has a difficult time finding her place in the world after moving to the US - but she makes an unexpected friend at school who invites her to a party that changes the trajectory of her life.
When she first arrives at the local dive bar where they're supposed to meet, Julie's all but certain that she's been stood up, but she's floored when she realises that her friend's actually the drummer in the band performing on stage that evening. The girls' shared love of music cements their friendship, and the pair realises that with a couple more people, they'd make an absolutely kickass band of their own.
We Are the Danger exists somewhere between the high camp of Gem and the Holograms and the quaintness of Josie and the Pussycats. Its characters are charming and its stakes feel comfortably mellow in a way that makes the book perfect to curl up and just chill out with. (Fabian Lelay, Claudia Aguirre, Black Mask Studios)