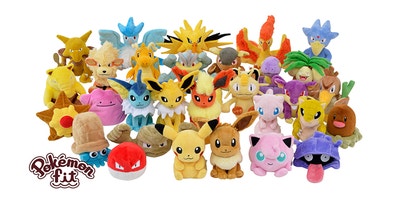 Photo:
Pokemon
This month, a bunch of plush toys based on the first gen Pokemon plushies will go on sale. Later this spring, even more will.
According to the official Pokemon site, 30 plush toys of Generation 1 Pokemon will be released this month at Pokemon Center shops in Japan. The second round will feature another 121 plushies, rounding out the total 151 original Pokemon.
Each one is ¥1100 ($13), so if you bought all 151, that would be ¥166,100 or $2011. That does not include sales tax.
No word about an international release.