I find your lack of custom keycaps disturbing? No. These are the keycaps you're looking for? Only Imperial Stormtroopers type so precise? I'll figure this out. In the meantime, the first officially-licensed Star Wars keycap set is going up for sale.
NovelKeys, home of the giant mechanical keyboard switch, has teamed up with Disney and Signature Plastics to create a pair of official Star Wars keycap sets. There's straight-up Aurebesh and Aurebesh with English sub-legends, for those a little rusty on the most-used language in the galaxy.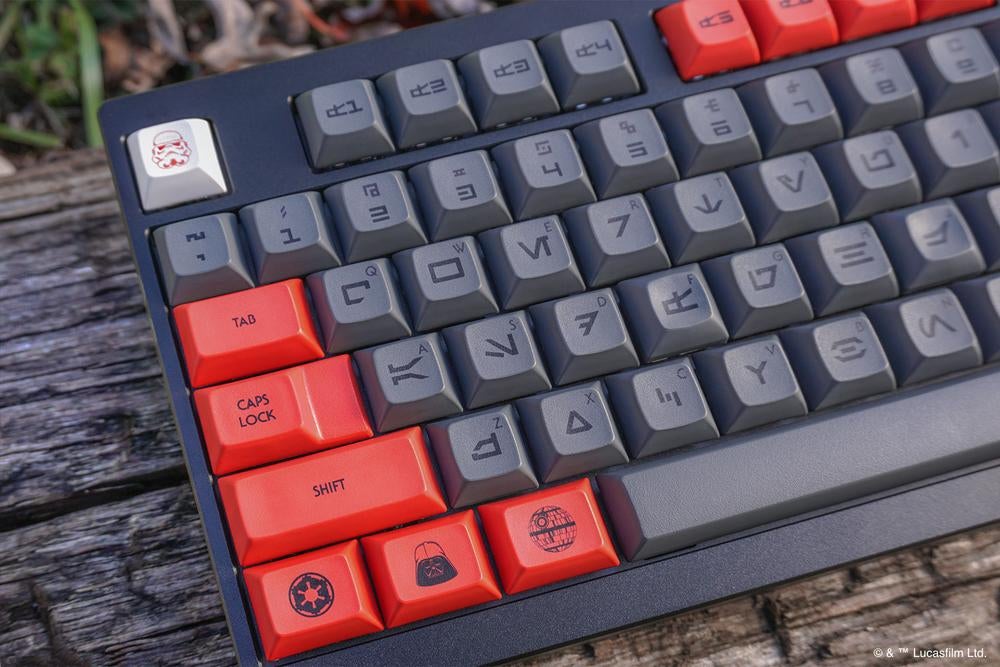 Image via NovelKeys
Both sets come with 157 sturdy PBT keycaps in short, flat and stylish DSA profile. That's enough to cover nearly any keyboard you want to put them on.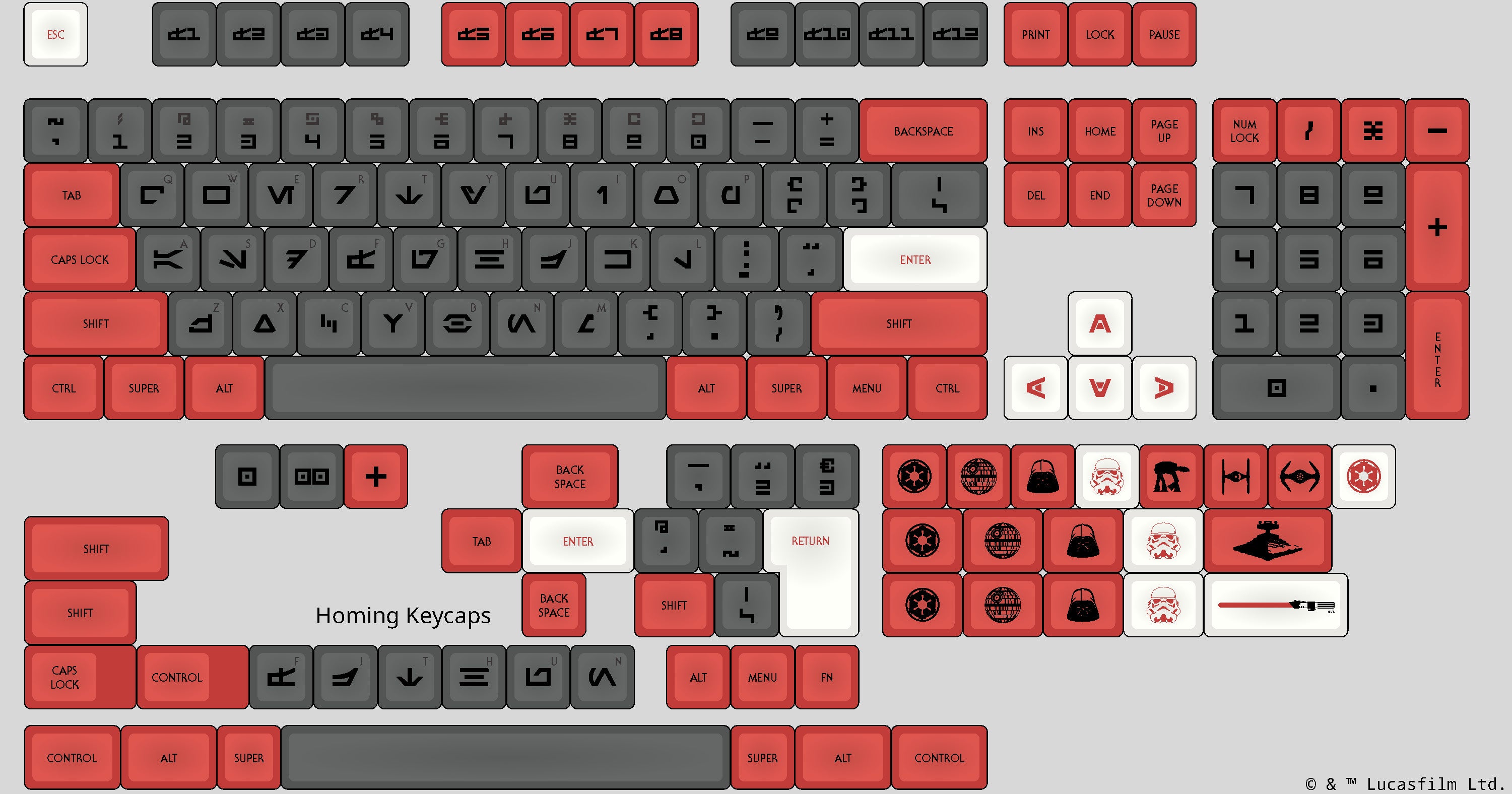 Of course sets like these don't run cheap, and the Star Wars licence never helps. Both sets go up for pre-order at NovelKeys and Input Club's Kono store for $US250 ($343) apiece on December 10, with shipping expected to happen in April of 2019.
It sounds like a lot, but it's a small price to pay to make your keyboard look like this.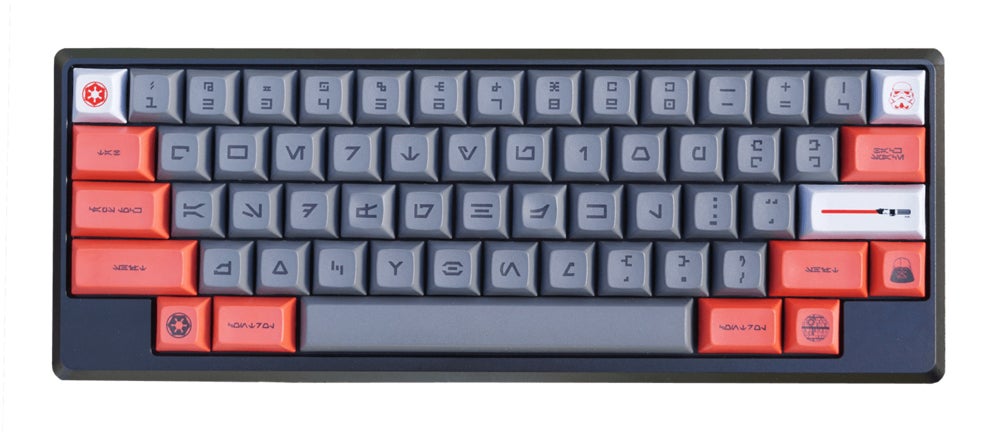 Image via NovelKeys
Just kidding, it's still a lot. As cool as custom sets like these are, they're still a niche item that takes a lot of money to manufacture. Who knows, maybe Disney getting involved with a Star Wars keyset is a step towards greater acceptance of this pricey hobby, and one day soon it won't be quite so pricey anymore.