Nintendo is giving Super Smash Bros. Ultimate fans something they've wanted for a long time: Banjo and Kazooie from 1998's Banjo-Kazooie for the N64. Today, Nintendo announced that the bear and Breegull partners will land in Smash spring this year.

In a 2018 poll of 20,000 fans, Banjo and Kazooie ranked number one among most-desired fighters in Smash Ultimate. Nintendo's been on a roll adding in fan favourites, as the Banjo and Kazooie announcement rides on the heels of long-requested fighters like Ridley and King K. Rool's inclusion in the 2018 game.
In 2018, a fan tweeted at Xbox head Phil Spencer—Microsoft has the rights to the characters—asking whether he'd lend Banjo and Kazooie to Nintendo for Smash.
His response was short: "Yep." (Banjo-Kazooie, Banjo-Kazooie Nuts & Bolts and Banjo-Tooie are receiving Xbox One X Enhanced updates, Microsoft announced yesterday.) Looks like Spencer followed through.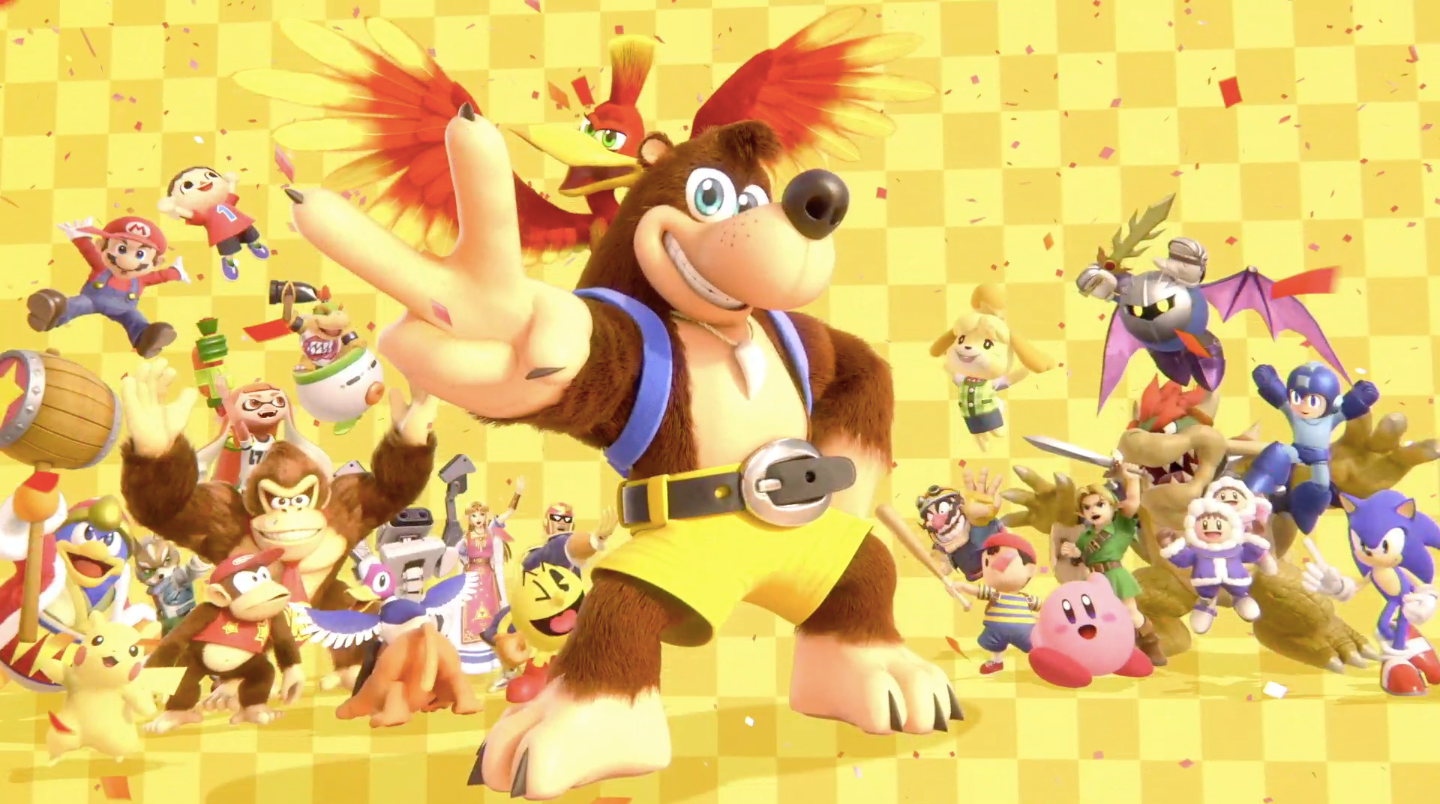 We didn't get a good look at how Banjo and Kazooie will fight in-game, unfortunately. But the duo was teased with the fighter Duck Hunt's shadow—perhaps Banjo and Kazooie's mechanics will fall in line with their playstyle.
For a lot of fans, Banjo and Kazooie's Smash debut isn't a surprise. Last week, well-known leaker Shinobi602 posted on the gaming forum ResetEra, "Been a while since we saw Banjo in anything. Hope we're in for a smashing good time."
Lots of Smash players took Shinobi602's statement very seriously. Bolstering it was another leak: A new design Banjo-Kazooie merch.
We can't wait to bring back Banjo, not long till we officially announce! pic.twitter.com/L0JLdZAiCI

— Exquisite Gaming (@ExquisiteGamin3) June 1, 2019
We will update this post with more details as they arrive.