I played the adorable Wattam earlier on our Twitch channel. Here's the archive.
Be sure to read Kotaku's Mike Fahey's impressions right here too!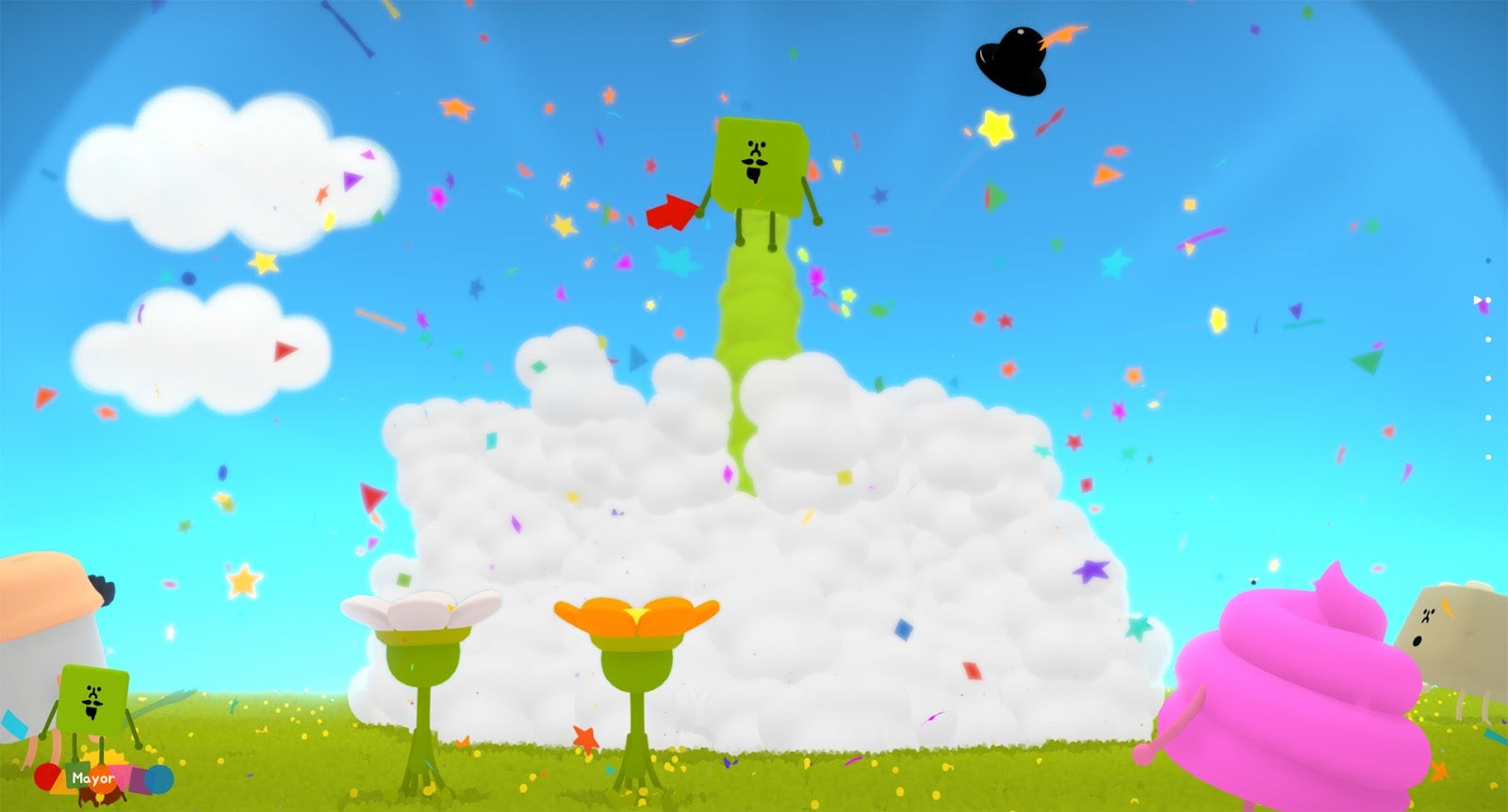 At the beginning of Wattam, the latest PC and PlayStation 4 game from Katamari Damacy creator Keita Takahashi, I control a green cube with a face and a bowler cap, sad and alone in a dark world. Then I make friends with a small rock. Then a large rock. I tip my hat to my new friends and a confetti bomb rolls from beneath the hat and explodes. Then the sun comes out.
Read more