Tagged With wrestlemania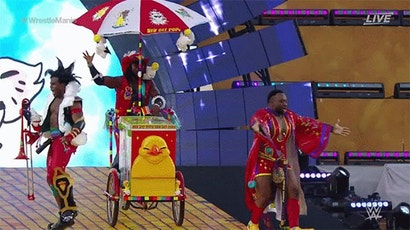 It's Wrestlemania time, and hosts The New Day are doing their thing, entering the arena with a Final Fantasy homage.
It happens once a year. It's the perfect episode of TV for our times: a basic-cable version of the selfie, the Twitter @reply and the Facebook status update all rolled into one. The 2015 edition of this great, fascinating occurrence will happen tonight... on a pro wrestling show. It's one you should probably tune into, just this once, even if you don't care for that sort of thing.