The folks on the Deadpool team at Activision-owned High Moon Studios were let go today, having completed their developmental task. Activision tells Kotaku that around 40 employees have been impacted globally.
---
Deadpool is my second-favourite Marvel Comics character. Seeing him come to life (courtesy of IGN) at the hands of the studio that brought me two stellar Transformers games should be a dream come true, but the more I see of the Deadpool game the more I realise the character I fell in love with back in 1997 has spiralled out of control.
---
If for nothing else in this video proves his mastery of the dance, you know he at least gets credit for that escalator move. Well done, Deadpool. You've wowed us with your dancing yet again. I'm sure Psy himself would be impressed.
---
Here's the latest batch of Deadpool screens and concept art. Comic book writer Daniel Way will be penning the game's story. And the game will be breaking the fourth wall next year, when it's released next year on the PS3, Xbox 360 and the PC.
---
That Deadpool. He certainly has some moves up his skin-tight sleeves. Wait for the end of the video to see Deadpool's dance stylings truly come to shine.
---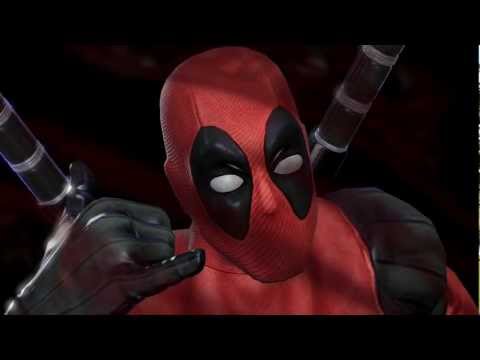 Let's see: Voices in his head? Crude humor? Breaking the fourth wall? Swearing? High Moon and Activision are sending a very strong message that the Deadpool video game, just announced at San Diego Comic-Con, has everything a fan of the character will want. Really, though, is that Nolan North voicing Deadpool?
---
This new trailer for Marvel Vs Capcom 3: Fate of Two Worlds is a lot like the first one, with two major differences – Dante and Deadpool.
---