It's not often I respect my enemies in a game — how could I? They're just a target. A bundle of HP. An obstacle. Something to conquer. But when you're a legendary Witcher, your (equally legendary) enemies demand respect. Monster hunting is not for the reckless; approaching creatures in the world of Temeria with an unsheathed sword can only get you so far.
---
CD Projekt Red told us they were making a new engine before they told us what it was being used for. Of course, it was pretty easy to guess that The Witcher 3 was the big mystery title that RedEngine 3 was going to power. And now we're getting a look at the open-world that Geralt of Rivia will be roaming through — on all "high-end platforms, including PlayStation 4″ as the dev studio says — in the upcoming prequel.
---
As a professional courtesy, developers often don't point out the wrongdoings of games they didn't make. They really should though, because when they do, it's incredibly insightful. In an interview with Game Informer, two devs from CD Projekt (The Witcher) take a critical eye to the likes of Skyrim and Fallout: New Vegas.
---
It's yet to go live on the magazine's website, but the latest issue of Game Informer is now available for download for some digital subscribers. And the game on the cover is the previously unannounced The Witcher 3.
---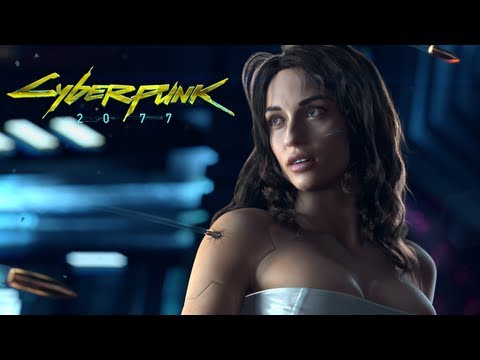 Details have been scarce on Cyberpunk 2077 since the adaptation of the cult pen-and-paper RPG was announced last May. Now, CD Projekt Red — best known for the hit fantasy action Witcher franchise — is revealing a first look at the futuristic dystopia of its next game.
---
You may not know the name Andrzej Sapkowski, but you're probably acquainted with his most famous creation. Sapkowski is the writer responsible for creating Geralt of Rivia, who gamers knows as the star of The Witcher franchise developed by CD Project Red. Those releases have been great games but Sapkowski himself wouldn't know. He doesn't play.
---
---