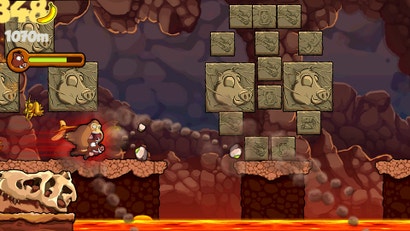 As Temple Run 2 continues to tear up the free iPad charts, a different sort of endless running game makes its paid chart debut. Video game fans love their giant monkeys.
Looks like channelling Nintendo's Donkey Kong Country is doing the trick for Banana Kong. I did not expect to see the game hit the paid list so soon, and certainly not in the number three slot about Bad Piggies. That's primate power for you.
And look at Ghostbusters debuting in the number two slot in the free charts. That's all love right there.
Top Paid iPad Games — January 25, 2013
Top Free iPad Games — January 25, 2013