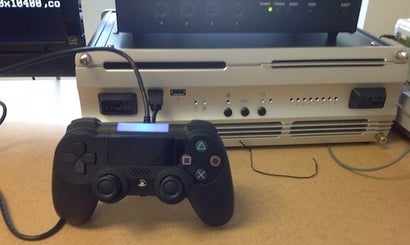 This photo, which as far as we can tell first appeared at Destructoid, appears to be a prototype controller for the next PlayStation. From the look of it, it mostly matches up with what our sources have told us about the system.
An industry source familiar with the new system tells us the photo is the real deal. But bear in mind, it may not represent the final form of the controller. Curiously, it seems to not include a "Share" button, despite that button being described in official Orbis documentation that was shared with us a few weeks ago.
We'll learn more next week, as Sony is expected to unveil the new console at an event in New York on February 20.