a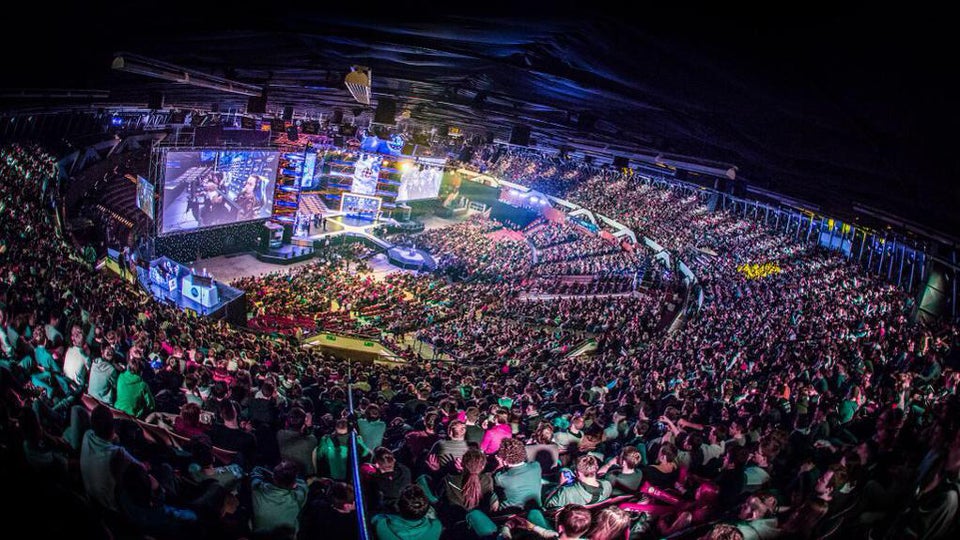 Over the weekend, all eyes were on Counter-Strike. Well, maybe not all eyes, but more than a million pairs of them — at once, no less.
This year's Counter-Strike: Global Offensive ESL One Katowice event managed to smash previous CS eSports records, topping out at more than a million concurrent viewers — 700,000 on Twitch and heaps more in-game. That also pushed in-game players, watching or otherwise, to a new concurrent record: 595,439 players. Given that the game was pulling 250,000 viewers this time last year and that was considered impressive, the sport's come a damn long way. It's not quite neck-and-neck with League of Legends or DOTA 2 yet, but it's climbing the ladder like everything beneath it is on fire, perhaps from a poorly thrown molotov.
Now, as PC Gamer notes, some players may not have tuned in entirely for the joy of the game. They could pick up rare weapon skins for taking a seat on the virtual sidelines, a nice incentive by any measure. That's hardly uncommon for big Counter-Strike events, though. The event itself, however, was uncommonly excellent — this in an eSport known for producing consistently fun, tense viewing.
The final match came down to one hell of a nail-biter between the ever formidable Ninjas in Pyjamas and the recently resurgent (after a period of inconsistency and cheating allegations) Fnatic. The two teams — both heralding from Sweden — refused to give any ground, going back and forth on rounds, pulling out surprising new strategies all the while. As a million people (plus a live audience) looked on, Fnatic narrowly claimed victory with a 16-13 match on de_inferno. However, over the course of the whole best-of-three game — in which Fnatic took two matches and NiP managed one — NiP actually won one more round total. So yeah, it was extremely close.
Here are the final rounds of that last match, aka when things went totally nuts, courtesy of HOUNGOUNGAGNE:
And here's a highlight reel of some of the best plays from the whole event, courtesy of Curse:
For the more tactics-minded among you, here's a video from winoutpro breaking down a particularly interesting pistol round between Cloud9 and TSM:
And finally, some of the event's funnier moments, via MojoOnPC:
Picture: Mike Rufail/Twitter